Dragonchain 2022 Quarterly Report
It's hard to believe 2022 is half over. This quarter we made improvements to the platform and continued to communicate our capabilities to business, communities, and regulators.
Over on Den.social the team strengthened Den's chat function, added 10 new Lairs, and conducted 7 DENDAO votes including what features to implement next.
Let's get everyone caught up!
Response to the SEC
A message from Joe
On April 27, 2022, the SEC sent a letter to The Dragonchain Foundation, Dragonchain, Inc., The Dragon Company, and Joe Roets, notifying the parties that investigators would recommend to the Commissioners to charge the parties with the sale of unregistered securities in 2017. As you all know, we've been communicating with the SEC for over four long years now, and we've been fully transparent, providing numerous answers and copious amounts of data, however, we've never been given the opportunity within the regulatory process to offer a full philosophical reasoning for the DRGN Tokenized Micro-License or technology related. We've never had an opportunity to present the case that the DRGN is a software license and utility token versus a financial security. We took this opportunity to educate the Commission and anyone willing to read about the technology and history of Dragonchain.
We think it best to make our response public, in the interest of transparency, and to hopefully catch the attention of lawmakers and others interested in much needed reform.
We are confident that we have a very strong case against any such charges should they be filed. We are also confident that this will not affect ongoing business or any other project plans.
Thank you BitBuyTheCoin for putting together a form letter to be sent to US Representatives. If you are interested in reaching out to your rep find the form here.
Dragonchain Core Development
This quarter we continued to make improvements to the core platform by addressing the efficiency and scaling of high volume nodes. The main updates are in place and the first deployments on the new code base should be rolling out to selected nodes soon.
The changes effectively improve scalability further for blockchains that produce large volumes of transactions daily (over 1 million). In the past we have found issues with memory usage of one of the components on these nodes. The changes improve the efficiency of the entire network
These upgrades will also improve the development environment allowing traditional non-blockchain developers, who know how to code a web service, to consolidate application data and blockchain data for a more usable blockchain development experience making it easier to integrate or develop a blockchain and smart contracts.
With these changes, the blockchain can be embedded directly with an application, with blockchain data more directly accessible to the developer in a more traditional manner.
Those with an enterprise account will be able to execute very powerful queries that are much more efficient than they could ever accomplish with any other blockchain.
Blockchain Outreach
Berkeley Art, Finance, and Law Symposium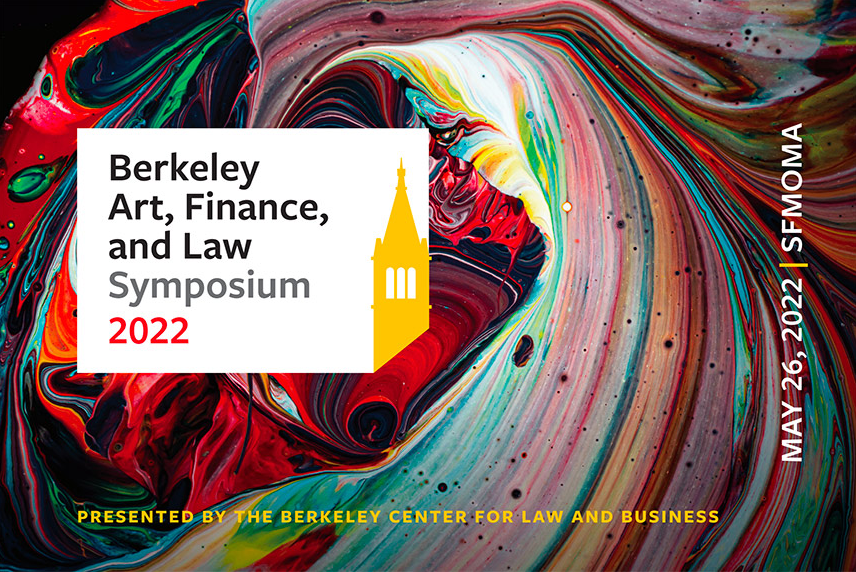 Joe took part in the UC Berkeley Art, Finance, and Law Symposium. The discussion focused on the art fund industry as an investment vertical, how technology is used in today's art market, and how DAOs and NFTs are shaping its future.
See the entire discussion here!
The Sentinel Report with Alex Newman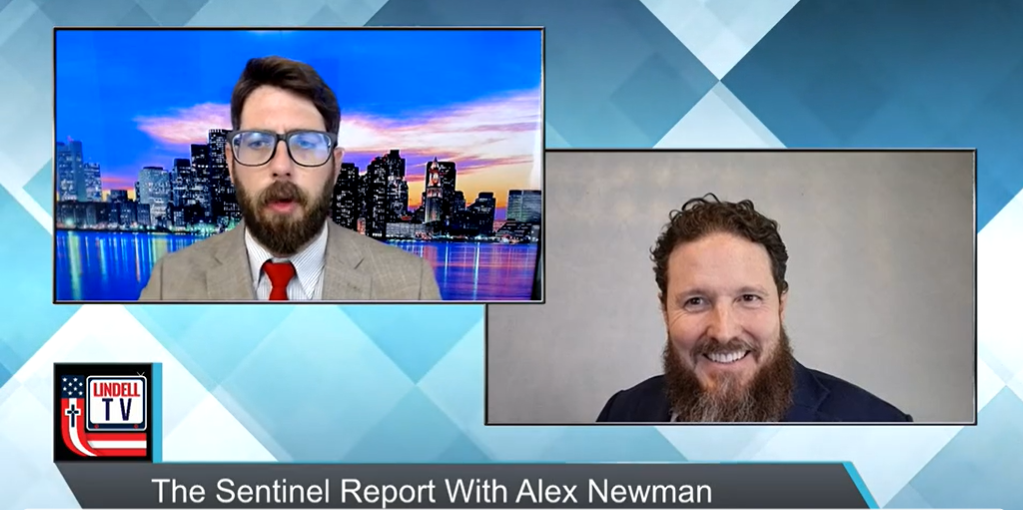 Joe joined Alex for a discussion on the basics of blockchain and crypto, including our roots in Liberty. They also discussed the importance of proof, especially in voting.
Startup Savants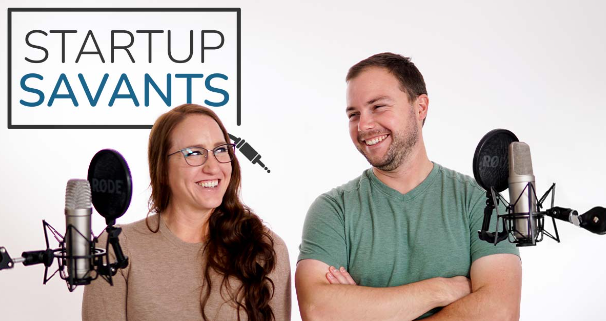 Joe joined Startup Savants to talk about the history of Dragonchain and blockchain fundamentals. Watch a clip here and listen to the full interview here!
NASDAQ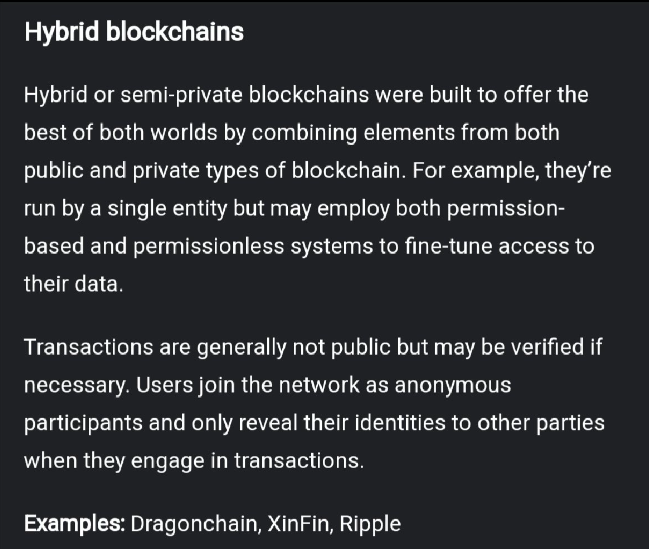 Dragonchain made an appearance in the Hybrid Blockchain section of an article about blockchain in NASDAQ. It was a very informative explanation of the different types of blockchains in use today.
Cointelegraph Innovation Circle
Leveraging Blockchain for Transparency and Fairness in Gaming and Contests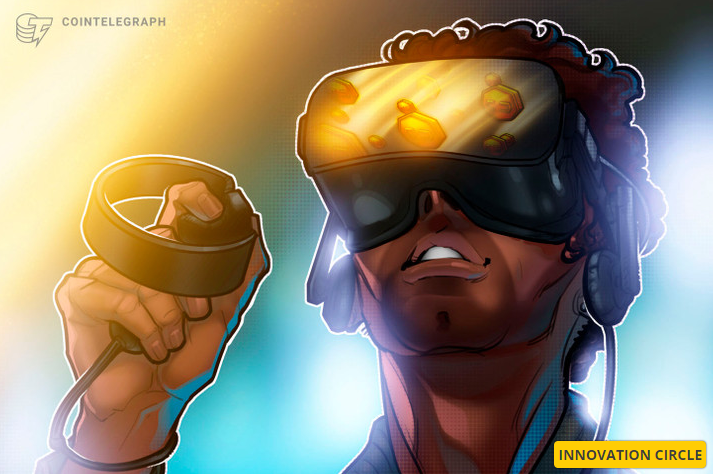 In his latest article for Cointelegraph Innovation Circle Joe Roets talks about how the role of blockchain in gaming continues to grow and how we should seek to use the technology to create more transparent and fair games and contest systems.
Quoted in Cointelegraph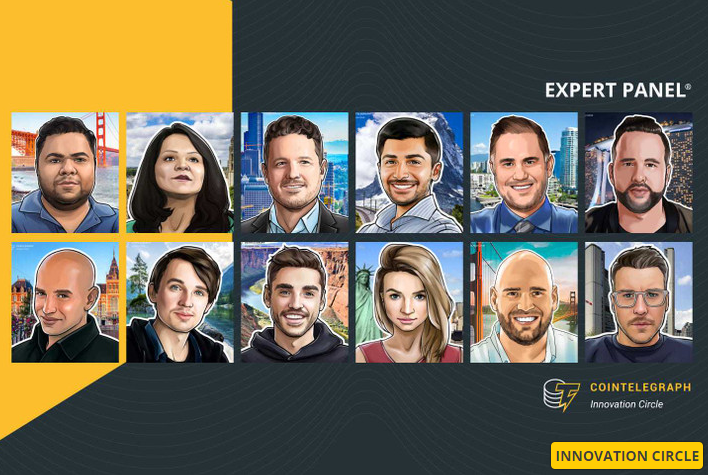 Joe was included in six Cointelegraph Innovation Circle publications! Communicating what is possible with blockchain technology is of the utmost importance. Joe is honored to be included amongst a set of innovative leaders.
Unclear guidance and background noise
There are two common barriers of entry for entrepreneurs entering the crypto world. The first is excessive and unclear regulations from governments, and the second is the noise from projects operating solely on hype. We can make crypto more accessible by improving communication and education in the fundamentals of the technology.
Read 11 barriers to broader investment in crypto here!
Consistency and productivity
Two factors that I look at when making a new connection are that person's background and project history. This is particularly important in our industry because so many people are currently operating solely on hype or without the technical or philosophical understanding required to be a valuable resource. Consistency and productivity are important.
Read 12 qualities to look for when building a crypto network here!
Deploy them alongside incentivized user behavior
Brands can leverage NFTs with actual utility and value attached. We've seen a great deal of interest in recent designs that use NFTs for access control and for decentralized system governance. Deploying NFTs in combination with incentivized user behavior can have a profound impact on customer engagement.
Read 12 ways brands can leverage NFTs to better engage customers here!
The technology only has financial applications
Many people think that blockchain and cryptocurrency technologies are solely financial in nature. There are so many valuable capabilities that have little or nothing to do with financial considerations, let alone speculation and "number-go-up" considerations. This often gets in the way when speaking to people outside of our industry who would otherwise value and use the very real capabilities of the technology.
Read 11 myths that may be holding the crypto industry back here!
Incentivizing productive behaviors
A huge strategic advantage crypto has over non-blockchain-powered projects is the ability to reward the right people — those who are adding the most value toward business goals. Transparent on-chain processes can lead to more productive behavior, where customers, vendors and employees can be incentivized to follow a prescribed process to achieve a common goal.
Read 13 strategic advantages leveraging crypto brings to business leaders here!
It's important to determine the value of decentralization
It's important to know that any level of blockchain scalability is possible, even with decentralized systems, but a project should analyze data and processes to determine whether and where the value of decentralization applies. Decentralization should be sought where it matters and not where it doesn't.
Read 12 things crypto newcomers need to know about blockchain scalability here!
Appearance in Best Startup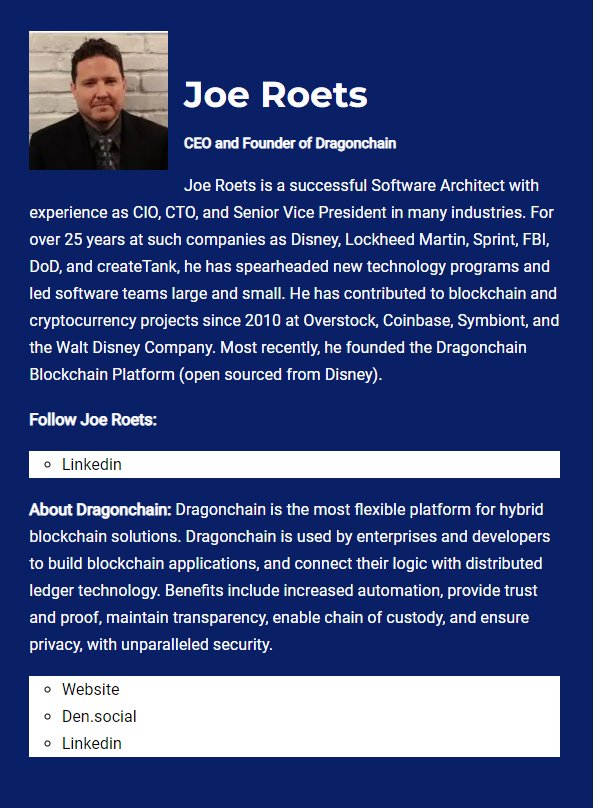 Meet United States's 101 Top Founders in the Blockchain Space
New Blogs
Dragonchain Solves the Blockchain Trilemma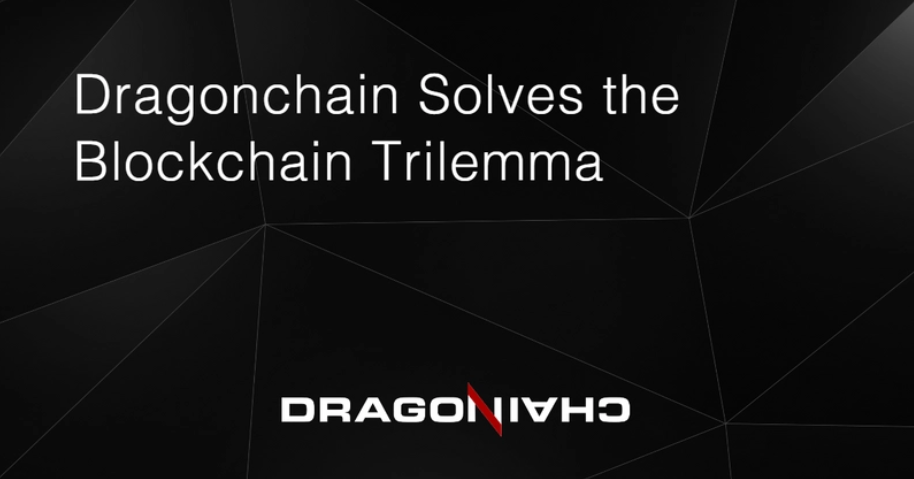 Blockchains developers are often forced to make trade-offs that prevent them from achieving scalability, security, and decentralization. Dragonchain platform has had the blockchain trilemma considered and solved since 2014. The three aspects are so intertwined into the foundation of the platform that it is difficult to separate the three.
Enhanced Blockchain-as-a-Service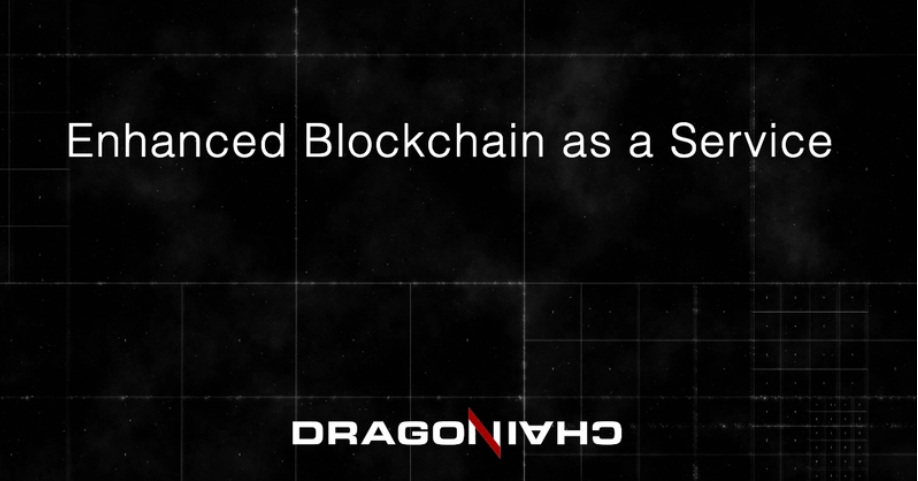 Dragonchain offers an enhanced blockchain as a service platform for businesses to adopt any emerging technology while leveraging multiple public blockchains for measurable proof and security. We support multiple clouds and multiple protocols and services for any application. Our enhanced platform can interop with any blockchain and/or traditional business system to bring a more holistic value to businesses that go beyond dollars and cents to leverage AI/ML, decentralized identity, and IoT integrations.
Capability Briefs
Dragonchain Consulting and Blockchain Development Services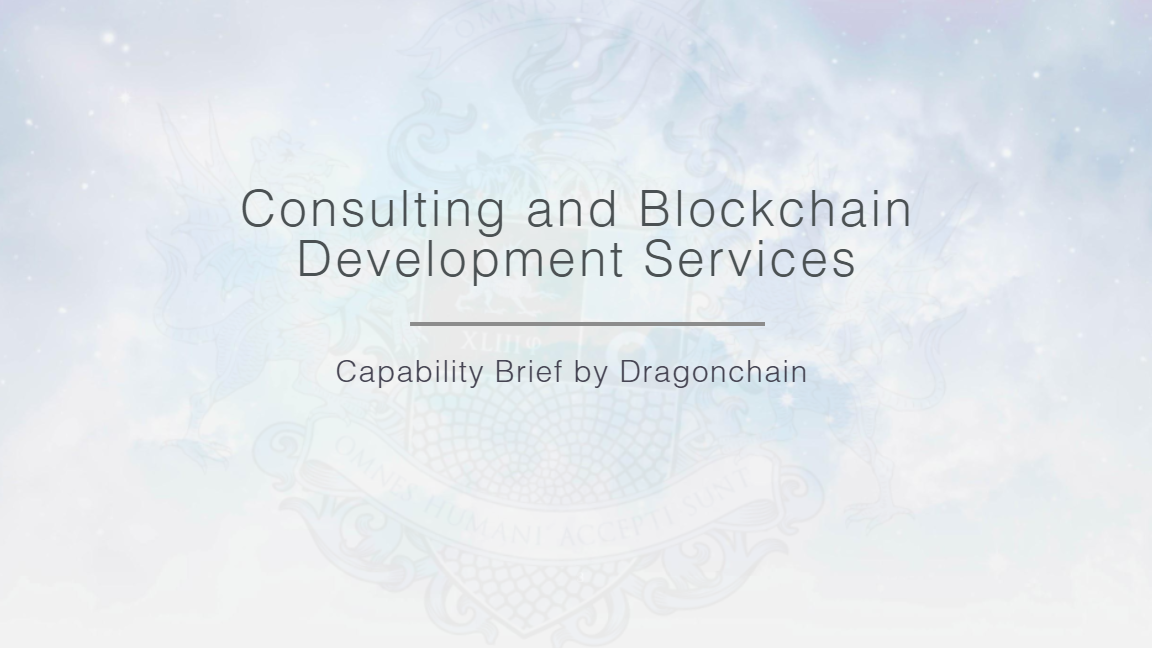 What started at Disney was based on decades of experience building secure and scalable systems. We know where the pain points of blockchain implementation lay and we're here to make it easier and more economical for traditional businesses to leverage blockchain technology.
Read about our consultation and development services here!
Blockchain-Based Proof of GDPR Compliance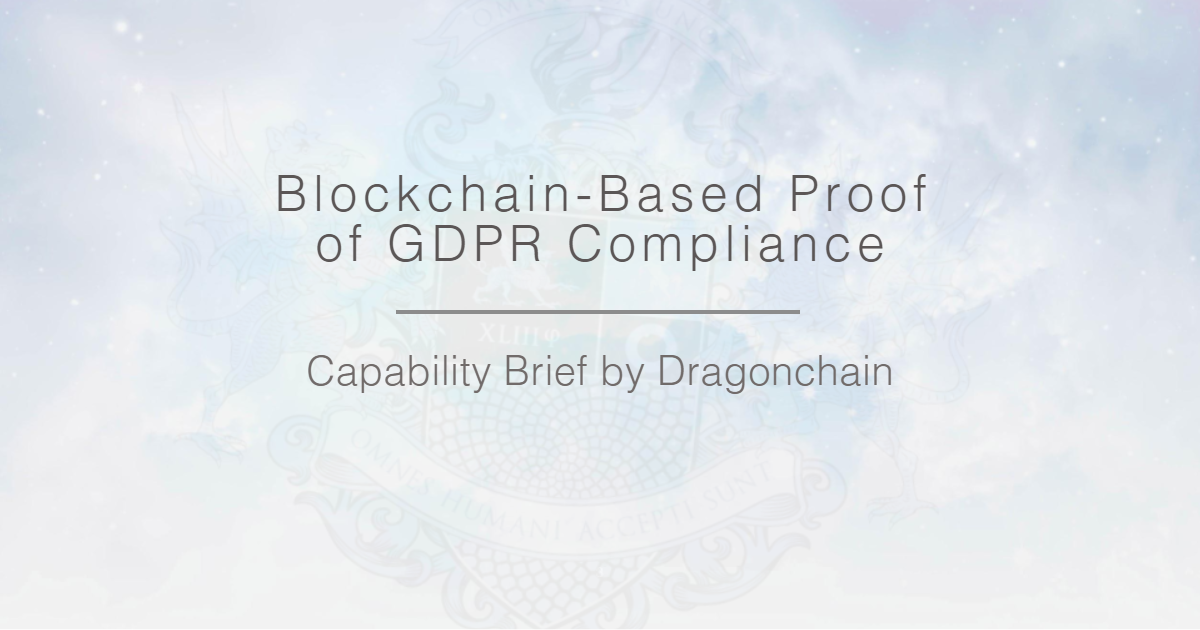 We provide proof of GDPR compliance on blockchain that won't expose personally identifiable information. This guarantees personal data stored inside will be protected, with respect to user consent.
Read about our GDPR compliance capabilities here!
Quantum-Safe Supply Chain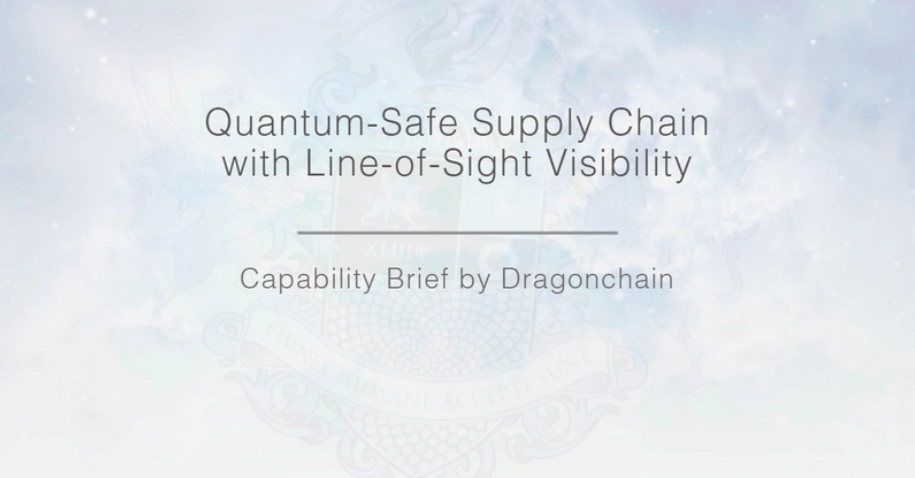 Dragonchain offers businesses the ability to view and prove their data with comprehensive line-of-sight visibility and quantum-safe security. Our focus is on security, transparency, data integrity, and interoperability for supply chain management.
Read more about our quantum safe supply chain capabilities here!
Super Happy Dragon Lucky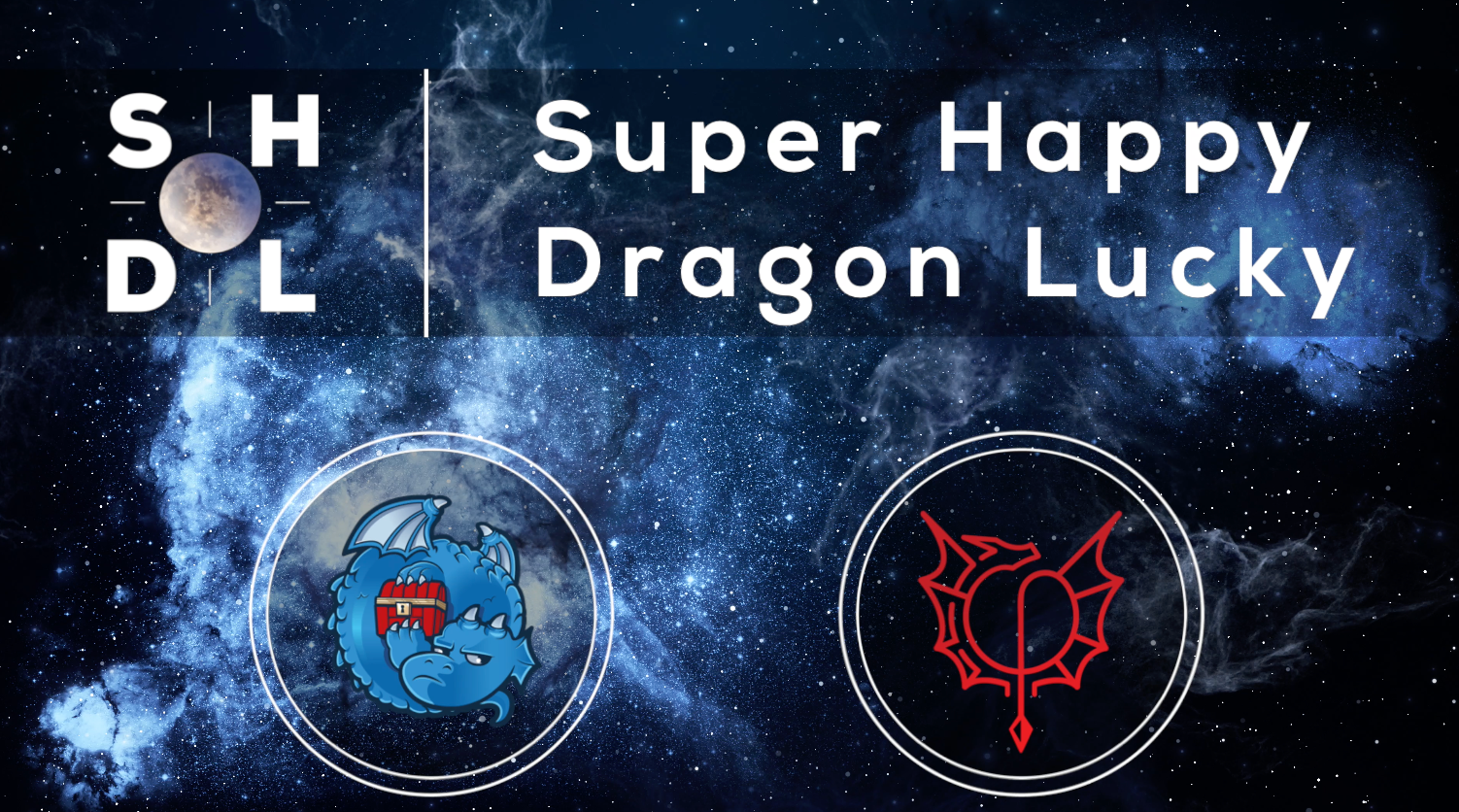 Neither snow nor rain nor heat nor gloom will keep us from our weekly update show. The end of the second quarter marked our 153rd episode of Super Happy Dragon Lucky! Tune in on July 26th as we celebrate 3 years of SHDL!
Get caught up on all the shows now!
Den.Social
New Features
Den Chat
Lair chat and DMs have been completed! All Denizens you follow can always DM you without requiring a tip but to help minimize potential spam and unwanted communications, Denizen's can set a minimum tip required to receive DMs.
Lair chat and DMs are implemented for web browsers with notifications up and running. Mobile integration is ongoing but is expected to be completed soon.
Smart Tags
The integration of smart contract APIs allowed us to implement functional tags for NSFW, Abusive, and Spam. (See more below!)
DENDAO Votes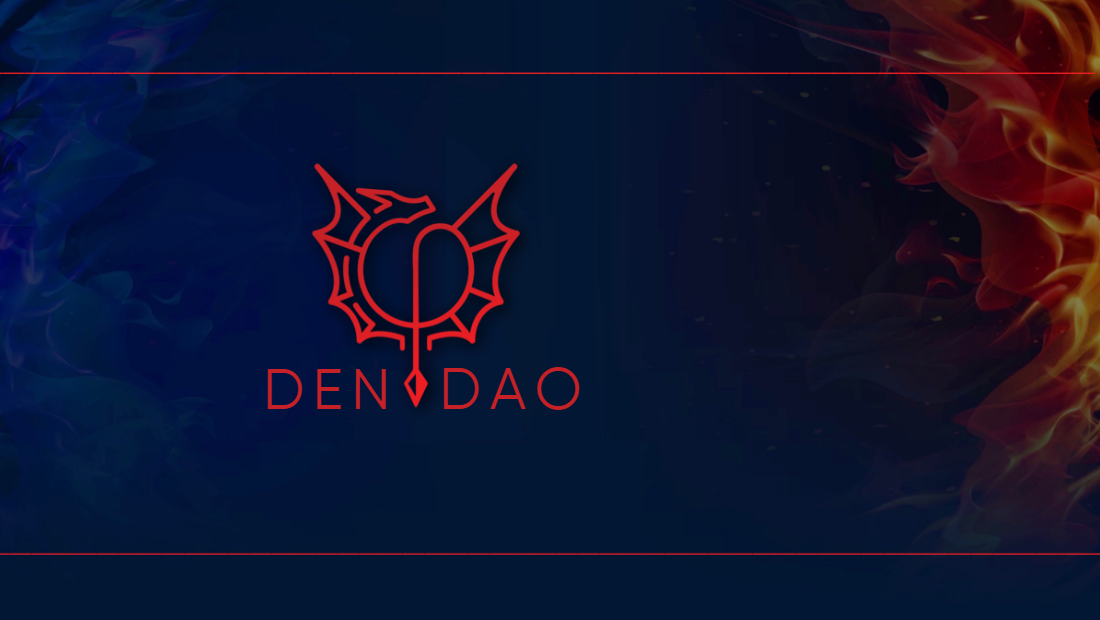 LCP Winners Vote
This quarter we asked the community to determine the ranking of the LCP winners. Number 1 in unique voters, number 3 and number 5 in LOR committed seems to be the preferred choice but since we are a DAO you never know when that will change!
Prioritization Vote
We also had two prioritization votes.
Integration of smart contract APIs. The first pass of development work includes the ability to implement functional tags for NSFW, Abusive, and Spam. When content is tagged with one of these tags the image and/or text is blurred out. Just like with blocking, Denizens will still be able to click on the post to reveal its content if they chose to do so.
Anonymous posting. The development team is currently building out the anonymous posting feature and are making great progress.
See all the votes DENDAO had this quarter!
Lair Creation Process
The Lair Creation Process (LCP) is an opportunity for the community to propose and commit LOR on the communities they want to see in Den. Winning Lairs will see their committed LOR used to create NFT-based LOT. Every LOT comes with ownership in the Lair, passive income via a portion of all MTR mined in the Lair, governance access, and of course free edits in the Lair. The LCP takes place every month.
April 2022 LCP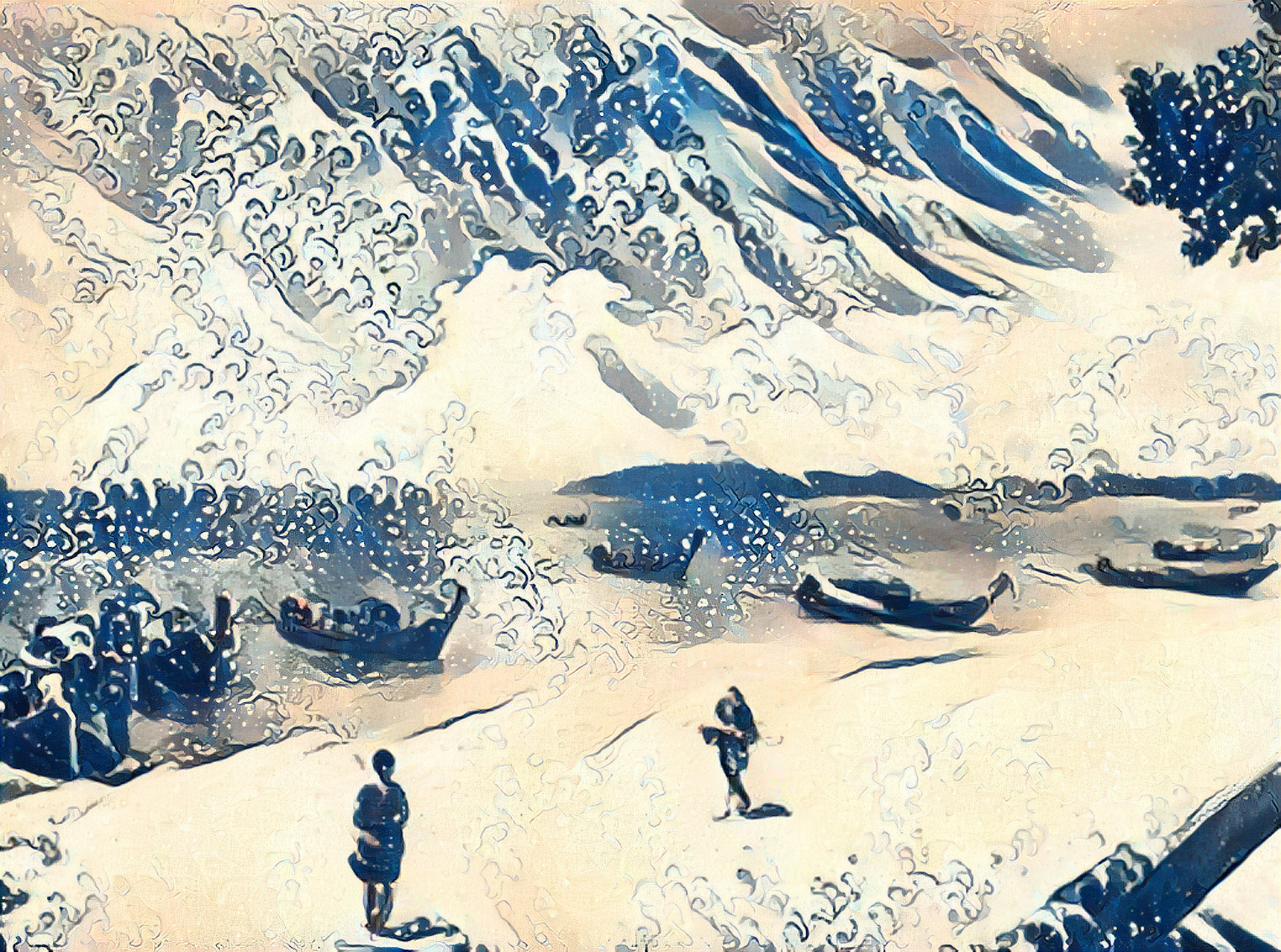 The April 2022 LCP winners are…
#1 in Unique Voters the Mining Lair with 2.92 MM LOR committed and 72 Unique voters! CryptoLothar proposed the Lair in July 2021!
#8 in LOR Committed the Everything Tattoos Lair 711K LOR committed and 20 Unique voters! juanesparranza proposed the Lair in July of 2021!
#13 in LOR Commited the Science and Technology Lair with 591K LOR committed and 18 Unique voters! Inguma proposed the Lair in December of 2021!
May 2022 LCP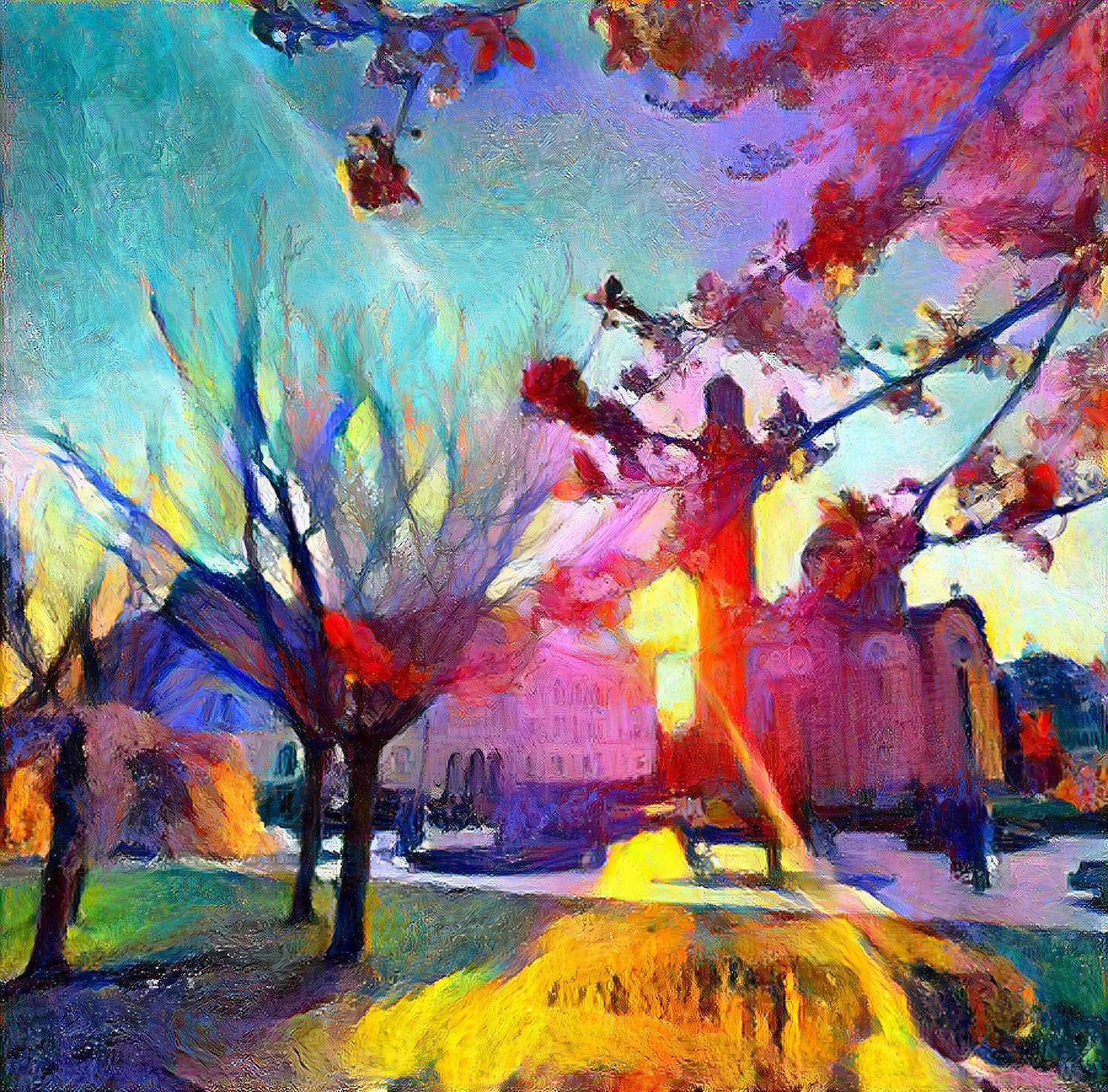 The May 2022 LCP winners are…
#1 in Unique voters is India Lair with 2.1M LOR committed and 75 Unique voters! VKB proposed the Lair in January of 2022!
#3 most LOR committed is Japan Lair with 2.2M LOR committed and 52 Unique voters! YMDRGM proposed the Lair in October of 2021!
#5 most LOR committed is GNU/linux Lair with 1.6M LOR committed and 32 Unique voters! Dis7ant proposed the Lair in January of 2022!
Using the at least 8 unique voters purchase option
June 2022 LCP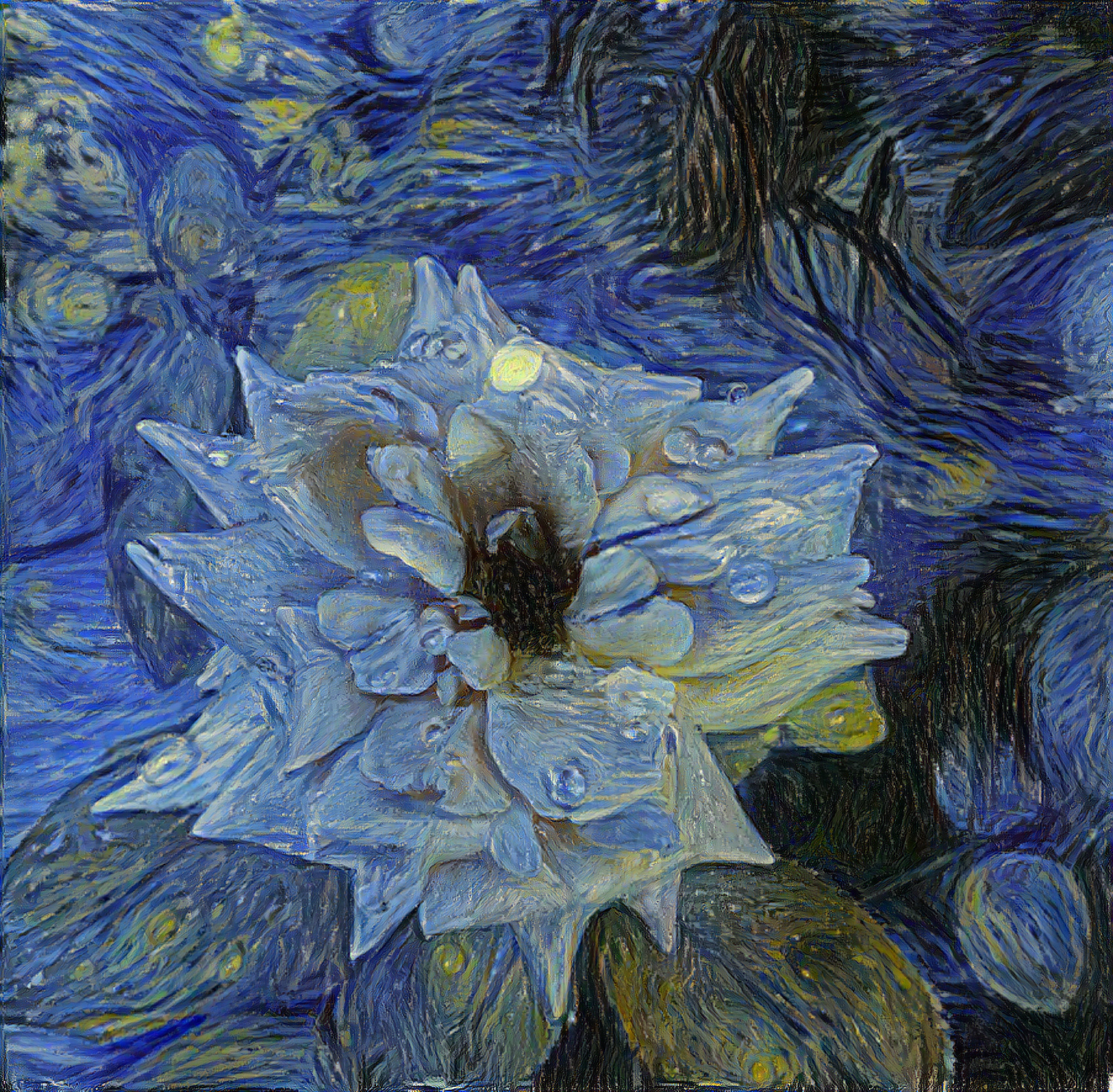 The June 2022 LCP winners are…
#1 in unique voters - With 52 unique voters the winner was Firearms Lair! More than 3.4 million LOR was committed, which in turn created more than 3.4 million NFTs (LOT).
#3 in LOR committed - With 49 unique voters the winner was Eroticism! More than 2.0 million LOR was committed, which in turn created more than 2.0 million NFTs (LOT).
#5 in LOR committed - With 15 unique voters the winner was Photography. More than 929 thousand LOR was committed, which in turn created more than 929 thousand NFTs (LOT)
World Blockchain Round Table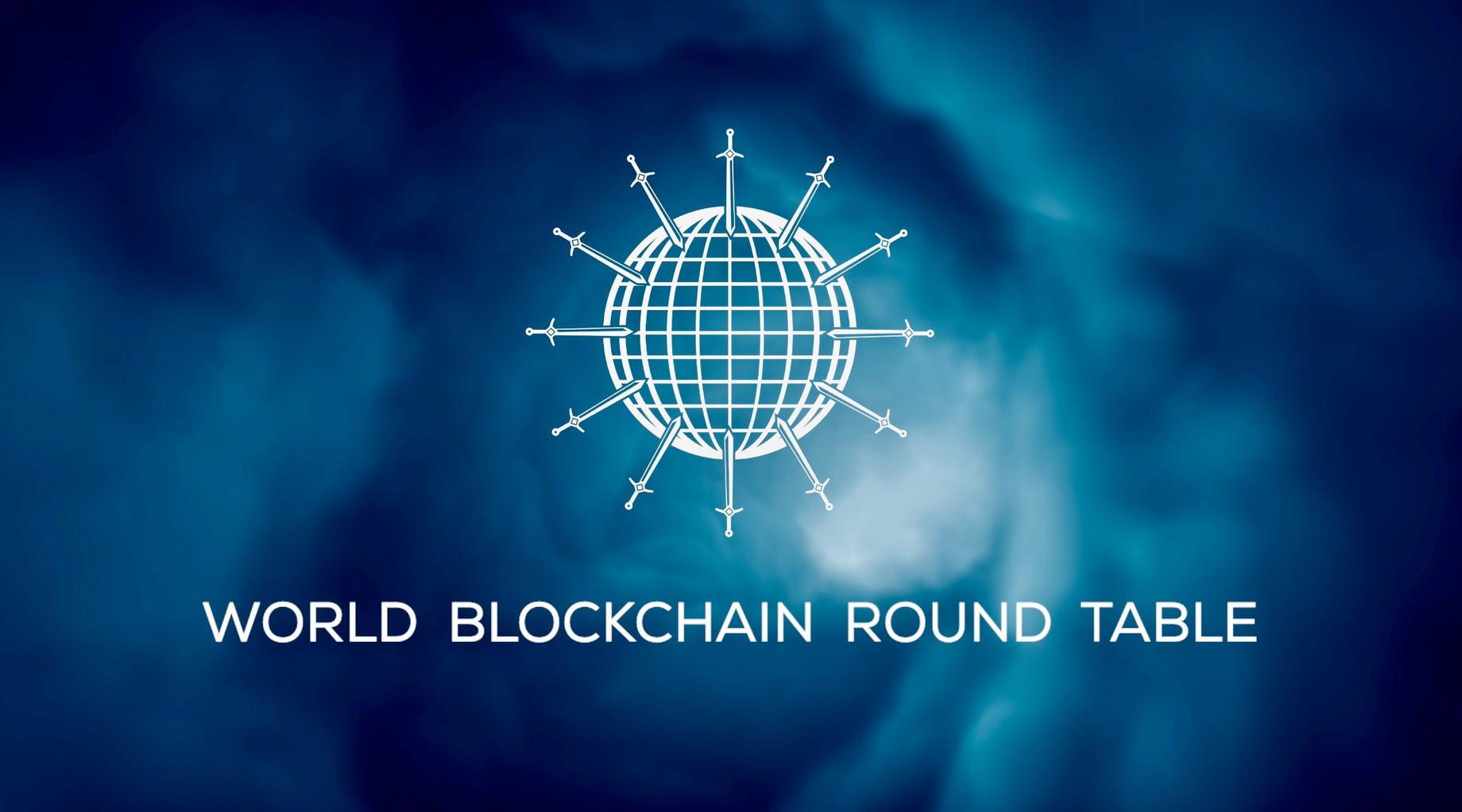 We had some great conversations this quarter and the WBRT DAO community did a great job getting the word out! WBRT DAO created over 21K LOT. All LOT created is based on the number of views the show gets in the first week of airing.
WBRT DAO Votes
We continued the use of Lair Governance to make decisions pertaining to WBRT.
Theme Selections
Through a process of theme suggestions and voting the following themes were determined by the WBRT community:
April
Rise of privacy tokens due to CBDCs
Individual liberty in the era of globalization
Blockchain tribalism
Projects rising up over FUD/attacks vs. projects that become prey
May
Web3 culture wars
History of cryptography, blockchain, and metaverse in pop culture
Freestyle
Host's choice
June
Blockchain and gaming
Blockchain and manufacturing
Request for analysis
Blockchain in a bear market
NFTs on Instagram
Show Parameters
The WBRT DAO voted to award the lead host with an additional LOT in the amount equal to the LOT awarded to those who post questions. If the show goes over or under 90 minutes (or whatever the current DAO selected time) by more than 5 minutes, they will not be rewarded this extra LOT.
Get caught up on all the shows now!
Merch!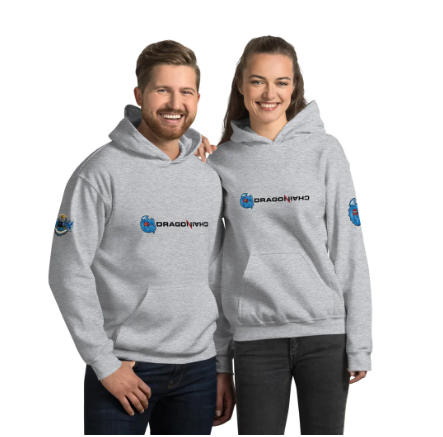 Last quarter we may have added new merch for World Blockchain Round Table, Coffee with Den, Super Happy Dragon Lucky, and DENDAO but don't forget about the classics and grab some of your favorite Jojo merch today! Use the coupon code jojo-q2-2022 for 10% off until September 30th!
Pop in to see all the designs!
We're half way through 2022 and it's proven to be just as much fun as 2021. Thank you for your support as we continue to communicate our unique capabilities and push for the use of blockchain technology to improve business workflows and processes.