Dragonchain 2022 Quarterly Report
2022 is off to a great start at Dragonchain! We were excited to join new partners and new communities to expand our reach. We continued to communicate our capabilities through new blogs that fine-tune what businesses need to know. We also made some improvements to the core platform.
Over on Den.social the team continues to roll out more features with the help of the DENDAO community. Three LCPs and two partnerships later we're really giving people something to chat about!
Dragonchain On the Move
Dragonchain Moves to Wyoming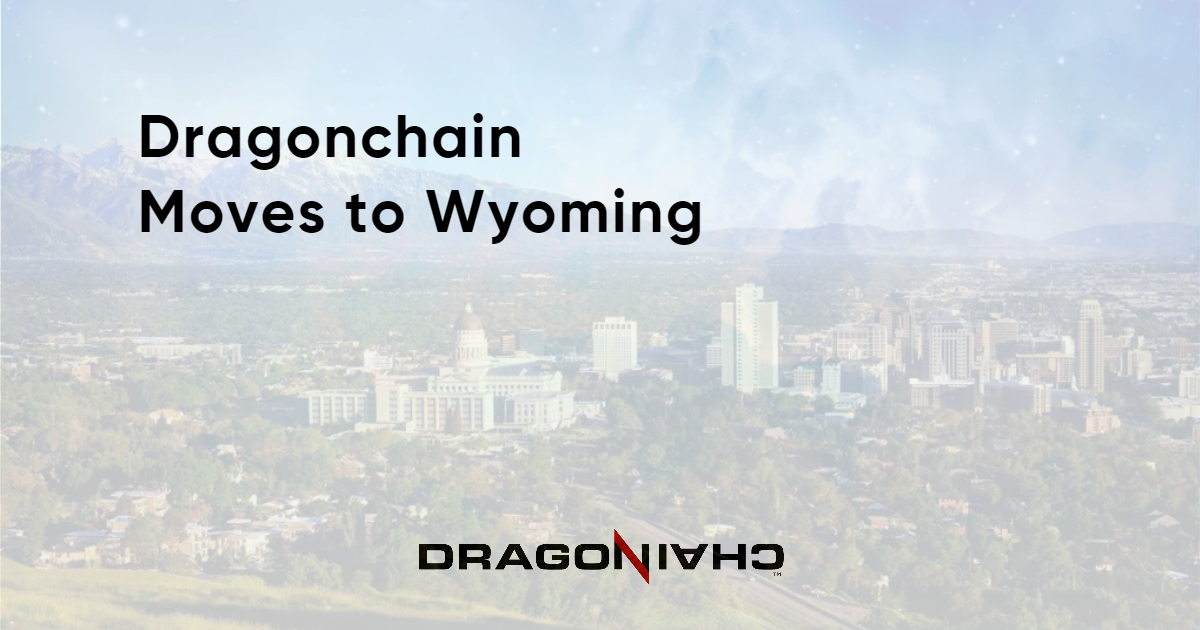 We are excited to announce that Dragonchain is now incorporated in Wyoming. The state of Wyoming has positioned itself as one of the best places to do business in the US. Their emphasis on providing a better business environment for blockchain, cryptocurrency, and decentralized technology allows creators and innovators to flourish free from restraint.
Read the official announcement here!
Dragonchain Partners with SADA
SADA, Google Cloud's North America Partner of the Year for 2020, has a long standing relationship with Google Cloud and has received numerous awards over the years. Dragonchain will expand SADA's blockchain capabilities and offerings.
Dragonchain Streamlines Communication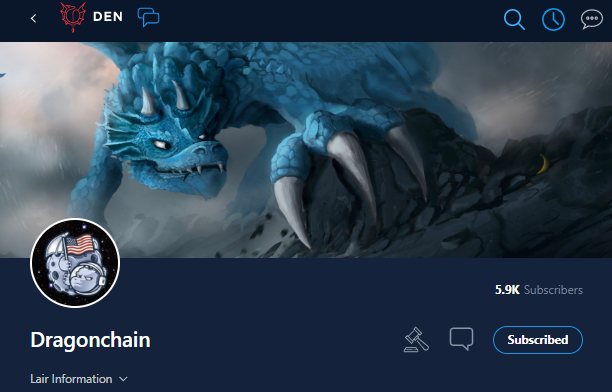 This quarter Dragonchain spin-off, Den.social, was thrilled to expand their chat capabilities. In an effort to streamline communications Dragonchain has moved all comms off of Telegram. Posts in the Dragonchain Lair will be shared to the Dragonchain Discussion Telegram channel. If you want to join in on the conversation click the link and post your comments. Dragonchain was excited to use the Den.social platform as now all communications are on-chain.
Blockchain Outreach
Smart Ballots and Populist Revolt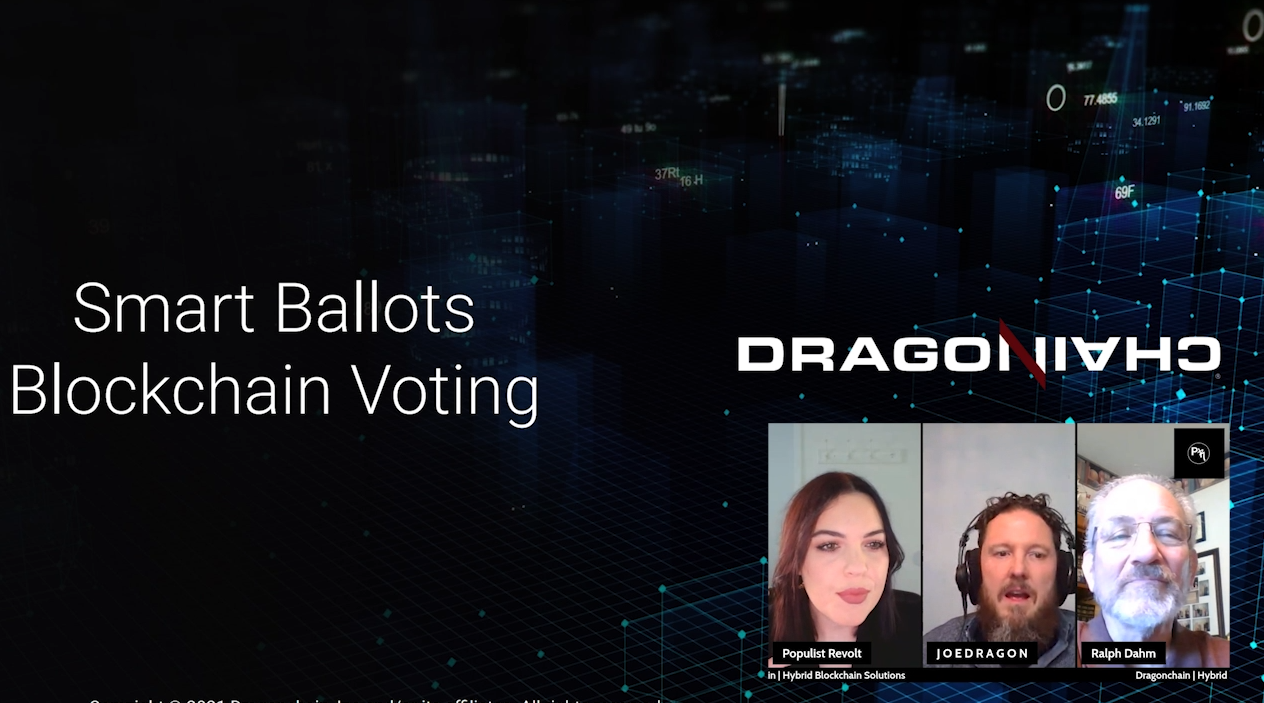 Joe and Ralph from Smart Ballots join Populist Revolt for a discussion on how Smart Ballots will bring integrity back to the voting process. Independently auditable technology can be used with paper ballots, kiosk, or mobile voting.
Watch the entire interview here!
Cointelegraph Innovation Circle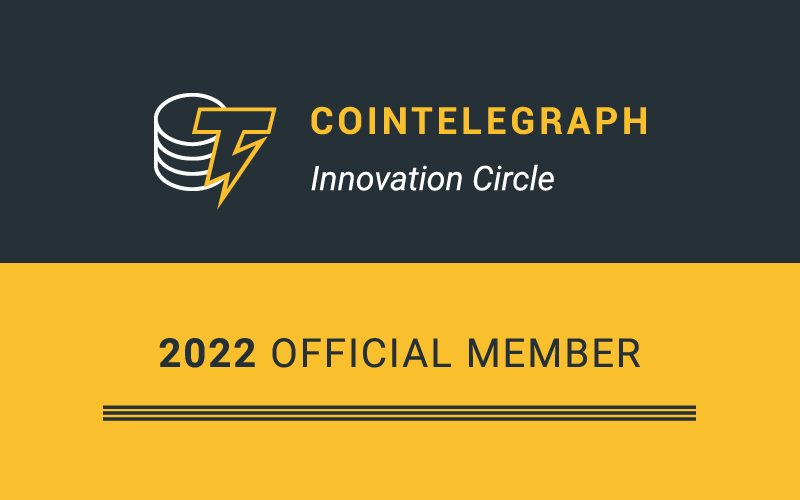 Joe was invited to join Cointelegraph Innovation Circle! Cointelegraph Innovation Circle is a vetted professional organization of senior executives and experts in the blockchain technology industry who are building the future through the power of connections, collaboration, and thought leadership.
Joe's first article is out! The world has a long history of difficulty modeling governance systems. See how we behavior systems can be used to address the risks of DAO manipulation.
Joe was quoted in 11 barriers to broader investment in crypto.
There are two common barriers of entry for entrepreneurs entering the crypto world. The first is excessive and unclear regulations from governments, and the second is the noise from projects operating solely on hype. We can make crypto more accessible by improving communication and education in the fundamentals of the technology.
Also Joe was also quoted in 12 qualities to look for when building a crypto network.
Two factors that I look at when making a new connection are that person's background and project history. This is particularly important in our industry because so many people are currently operating solely on hype or without the technical or philosophical understanding required to be a valuable resource. Consistency and productivity are important.
Dragonchain Core Development
New Interchain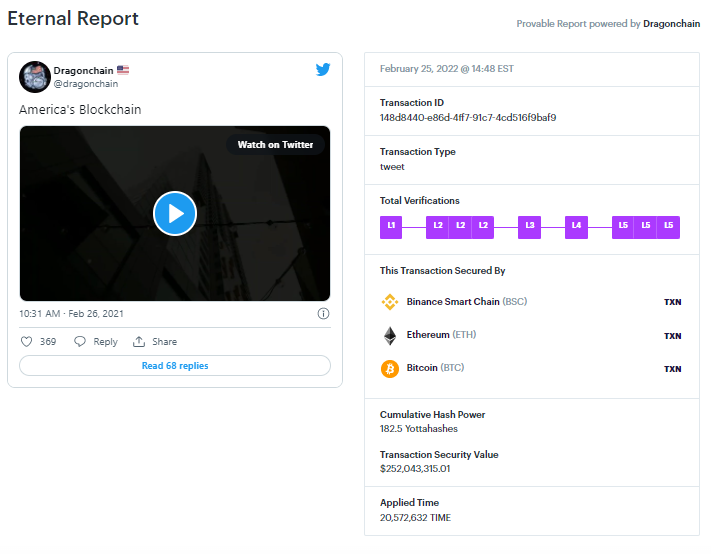 Through our partner Raiinmaker we have a new L5! Our new Interchain, Binance Smart Chain went live at the end of February!
Take a look at all that measurable security!
New Blogs
10 Questions Businesses Should Ask Prior to Selecting a Blockchain Provider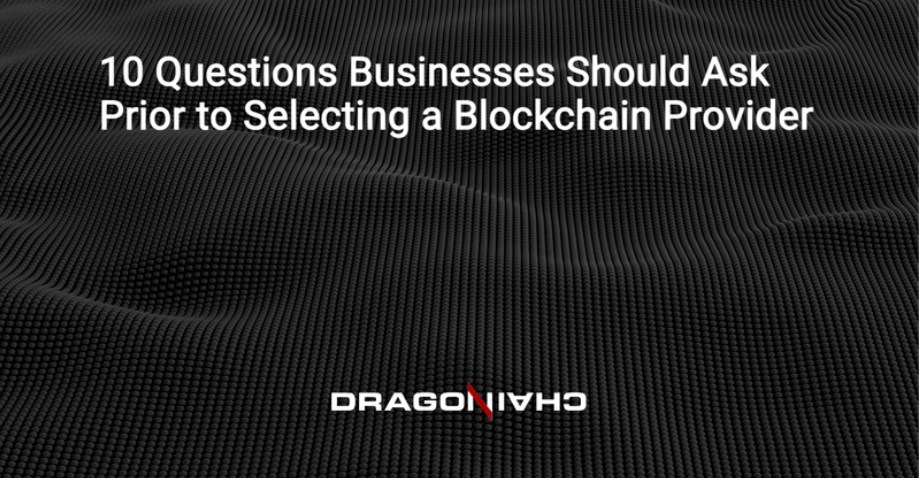 Businesses looking at blockchain-based solutions will find that the majority of the well-known systems in use today require costly hardware infrastructures, lack flexibility, and require specialized development from a limited pool of blockchain engineers.
These systems offer limited interoperability, often only connecting with other similar protocols. Additionally, connecting these platforms to traditional business systems requires a complete overhaul of those systems and expensive development work.
Most of these inoperable systems are use-case and industry-specific and can't physically and economically scale as business situations change.
Businesses that manage to implement a blockchain solution from one of the more well-known providers, often find their employees struggle to learn the new system. Weeks of extensive training are required and often lead to poor user experiences and low compliance. The end result is wasted time, resources, and many solutions failing to deliver as promised.
Businesses looking to integrate blockchain this year should consider the answers to a series of questions before choosing a blockchain provider.
Click here to discover the answers to the most important questions businesses must ask before choosing a blockchain provider!
11 Solutions for a Successful Business Blockchain Implementation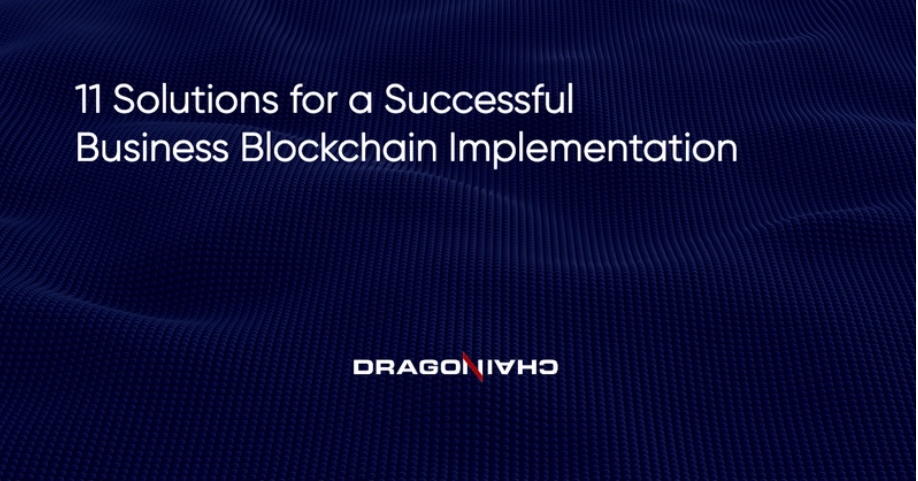 Businesses must find ways to automate workflows while ensuring specific entities have access to only the data they need. And brands must find new ways to engage with consumers and partners while taking care of our environment.
Dragonchain addresses these challenges and bridges the gap between legacy and emerging technology while being mindful of a business's culture and best practices.
What does this mean for your business?
Our platform of capabilities offer your business realistic solutions to your most challenging problems.
Comprehensive Ransomware Protection Products by Dragonchain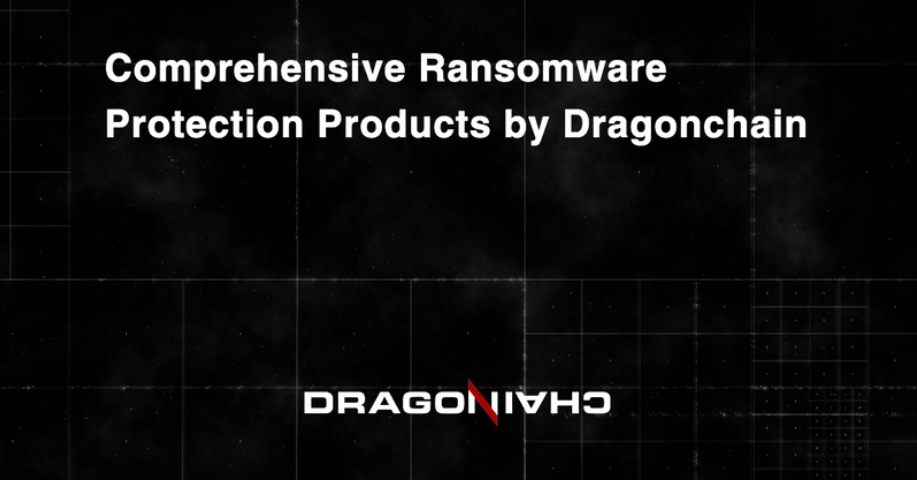 A primary goal of Dragonchain is to secure business data. We take an architectural approach to security with advanced capabilities built into the core of the platform. Dragonchain uses a combination of data segregation, data mirroring, disaster recovery systems, and embedded quantum encryption to mitigate the risks of sensitive information being exposed or captured by unauthorized parties.
Security in the Wake of Increased Telehealth Use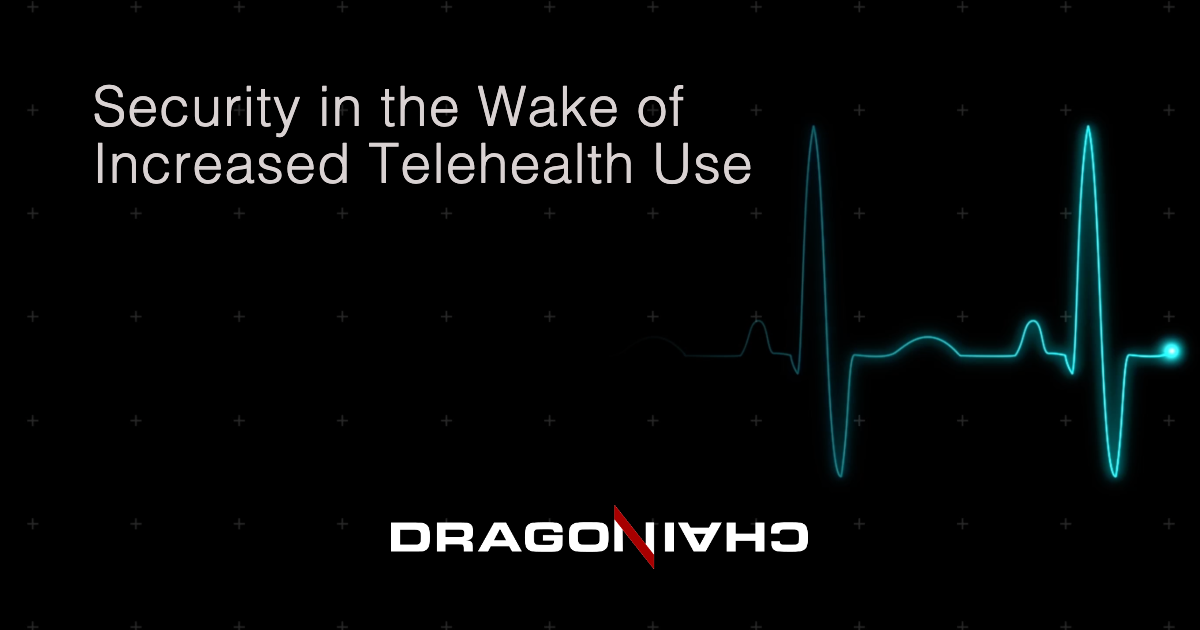 Dragonchain can enhance telehealth and telemedicine services with a hybrid blockchain platform that offers unique capabilities to address common challenges amongst every aspect of the healthcare industry.
Capability Briefs
The Dragonchain Smart Contract Advantage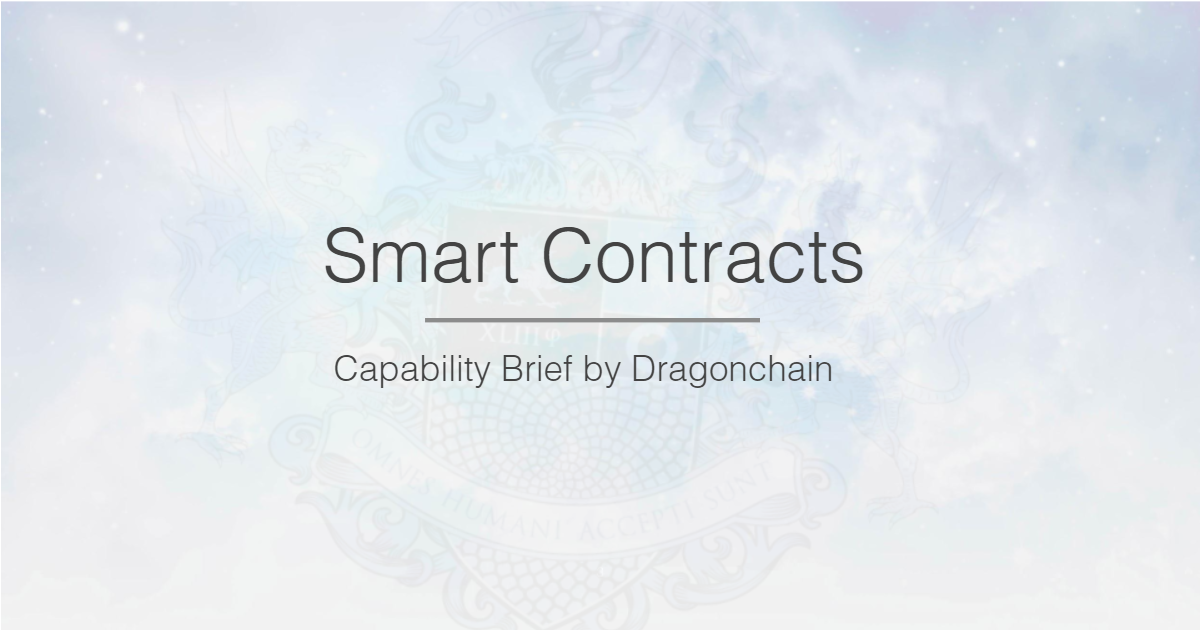 In a new series of Capability Briefs we boil down the most important capabilities of Dragonchain. First up we look at our hybrid smart contracts. Our smart contracts are interoperable, secure, scalable and extremely flexible making them the most powerful smart contracts on the market today!
Read about smart contracts here!
Healthcare Solutions for Data Protection and Integrity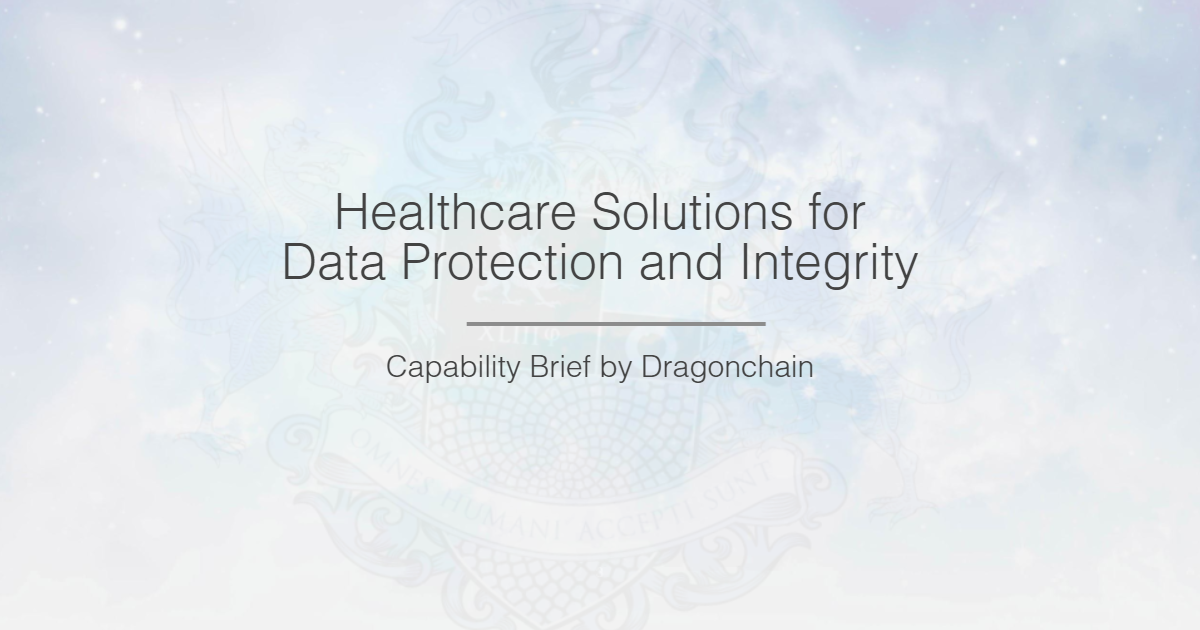 Dragonchain offers healthcare organizations an increased return on investment through greater connectivity, full line-of-sight transparency, better data integrity, and risk mitigation on a sustainable platform.
Read about our healthcare solutions here!
Super Happy Dragon Lucky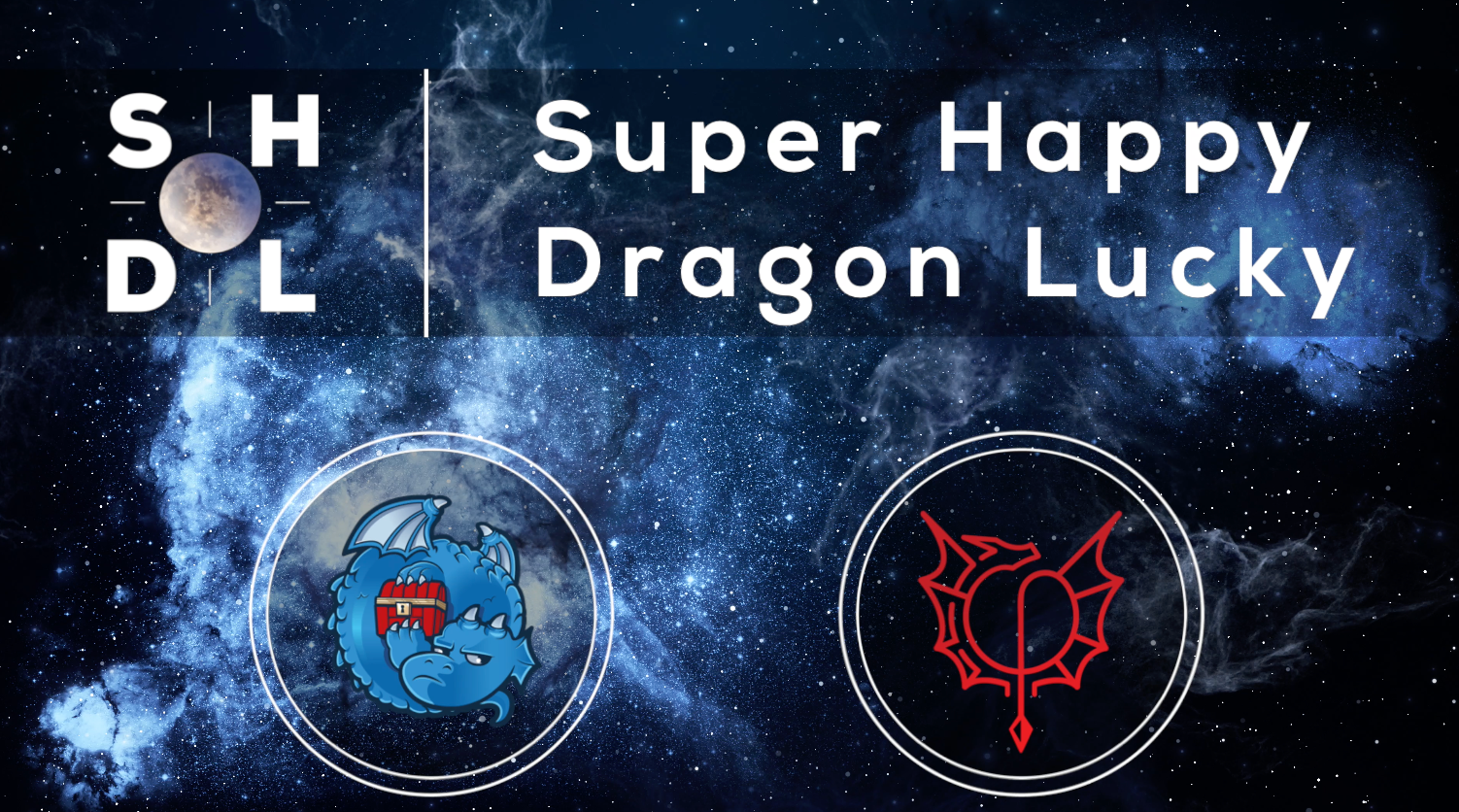 Our favorite Tuesday morning broadcast of Super Happy Dragon Lucky 0x8a marks its 140th episode! The weekly show gives updates on Dragonchain and Den.social.
Get caught up on all the shows now!
Den.Social
New Partnerships
Den.Social And Smart Ballots Implement Governance As A Service For DAOs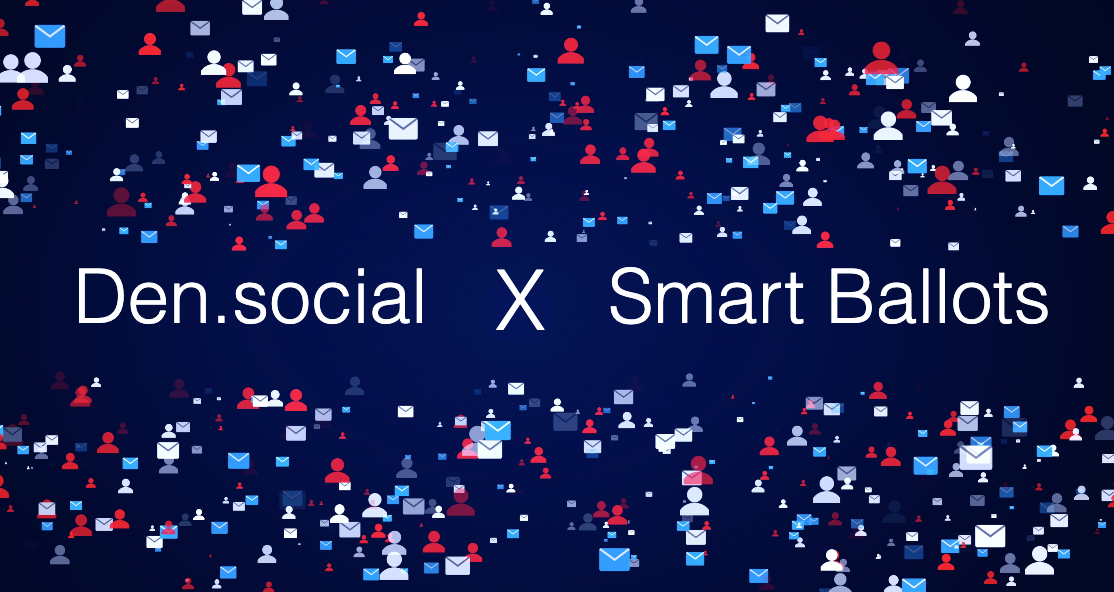 Through their work with Dragonchain Smart Ballots joined Den.social to expand its capabilities to include Governance as a Service, integrating aspects of Den.social with Smart Ballots to provide services and products for decentralized autonomous organizations (DAOs).
Smart Ballots will facilitate organizations interested in officially registering as a DAO in the state of Wyoming. This will allow the DAO to conduct operations in the real world (e.g. hiring an attorney or accountant, or creating new entities).
Read more about the announcement!
Sticky DAO governance tooling and crypto rewards in Partnership with Den.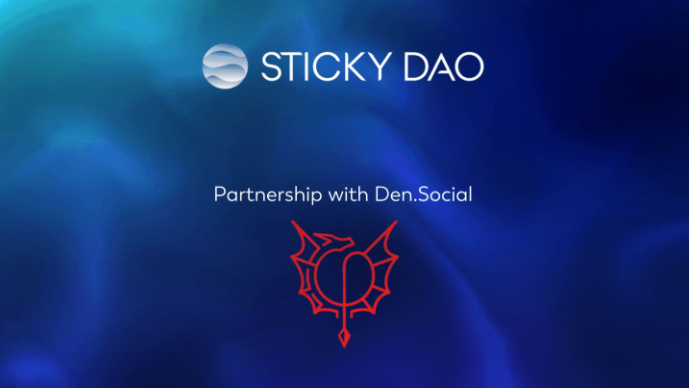 Den Welcomed Sticky DAO for DAO governance tooling and crypto rewards. Sticky DAO is an alpha focused community of NFT collectors. Sticky DAO NFT holders will all receive LOT to be used to vote on governance issues of interest to the Sticky DAO community.
Read more about the partnership here!
New Features
Den Chat
Upgraded chat features were rolled out to Lair Chat for web this month. Denizens are now notified when new conversations are added to the Lair chat.
DENDAO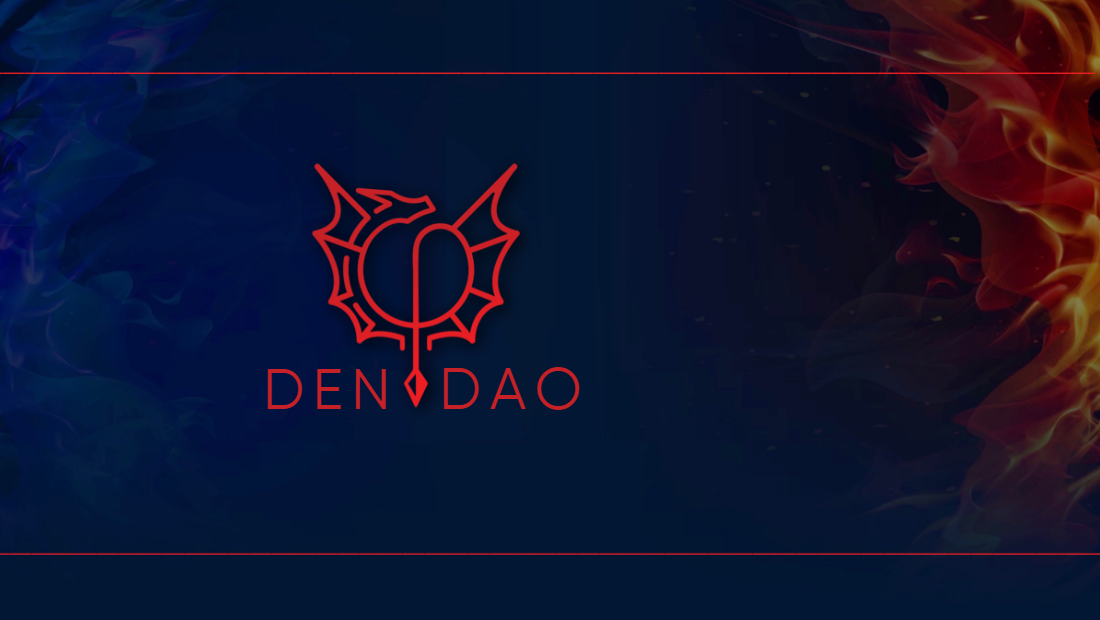 DENDAO Governance is LIVE! The purpose of DENDAO Governance is for Denizens to request or suggest changes to the entire Den.social platform such as changes to the system economy, algorithm, development priorities, and budgeting.
All Denizens can start a DENDAO GI discussion by posting in the DENDAO Lair. Any DENDAO LOT holder can submit a proposal for a vote.
There are 3 DENDAO votes as described in the Den.social White Paper.
Content creators & evaluators (Creator behavior and MTR liquidity based)
Community ownership (LOT Owner and LOR liquidity based)
Entity (founder NFT focused)
New Options For Lair Ownership
As announced here, the top 5 Lairs by unique voter count from the LCP will be eligible for creation by anyone who has committed LOR to that proposal during the closed LCP commit phase at a graduated reduced rate.
1st Runner Up 200 MTR
2nd Runner Up 400 MTR
3rd Runner Up 600 MTR
4th Runner Up 800 MTR
5th Runner Up 1000 MTR
Also, through a DENDAO GI vote found here any Denizen who committed LOR in a Lair proposal with at least 8 unique voters may pay 2500 MTR to create the Lair.
Lair Creation Process
January 2022 LCP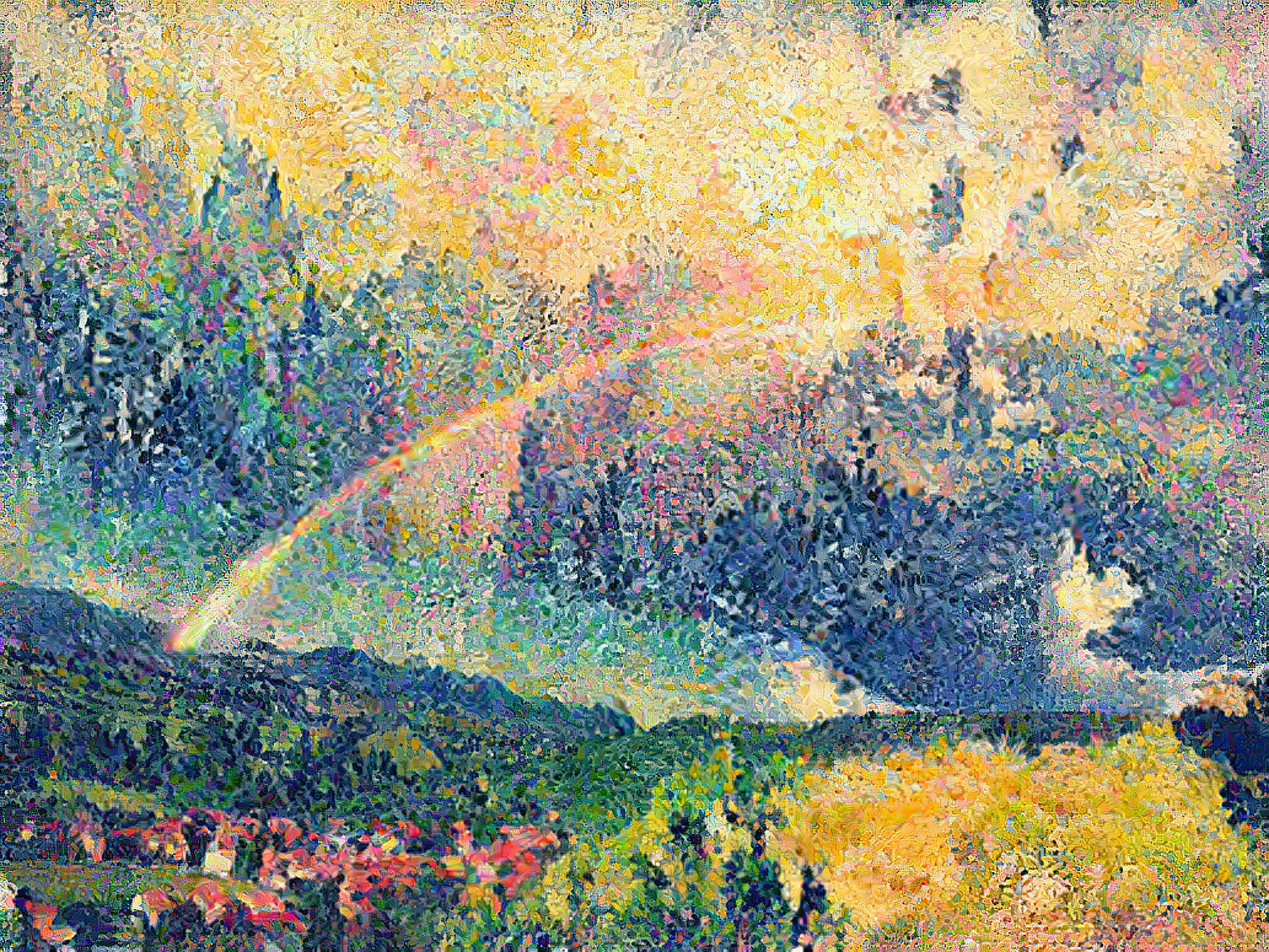 The January 2022 LCP winner was Current Situation Lair! More than 4.4 Million LOR was committed for the Current Situation Lair, which in turn created more than 4.4 Million NFTs (LOT). Each LOT comes with ownership in the Lair, passive income via a portion of all MTR mined in the Lair, and governance access.
February 2022 LCP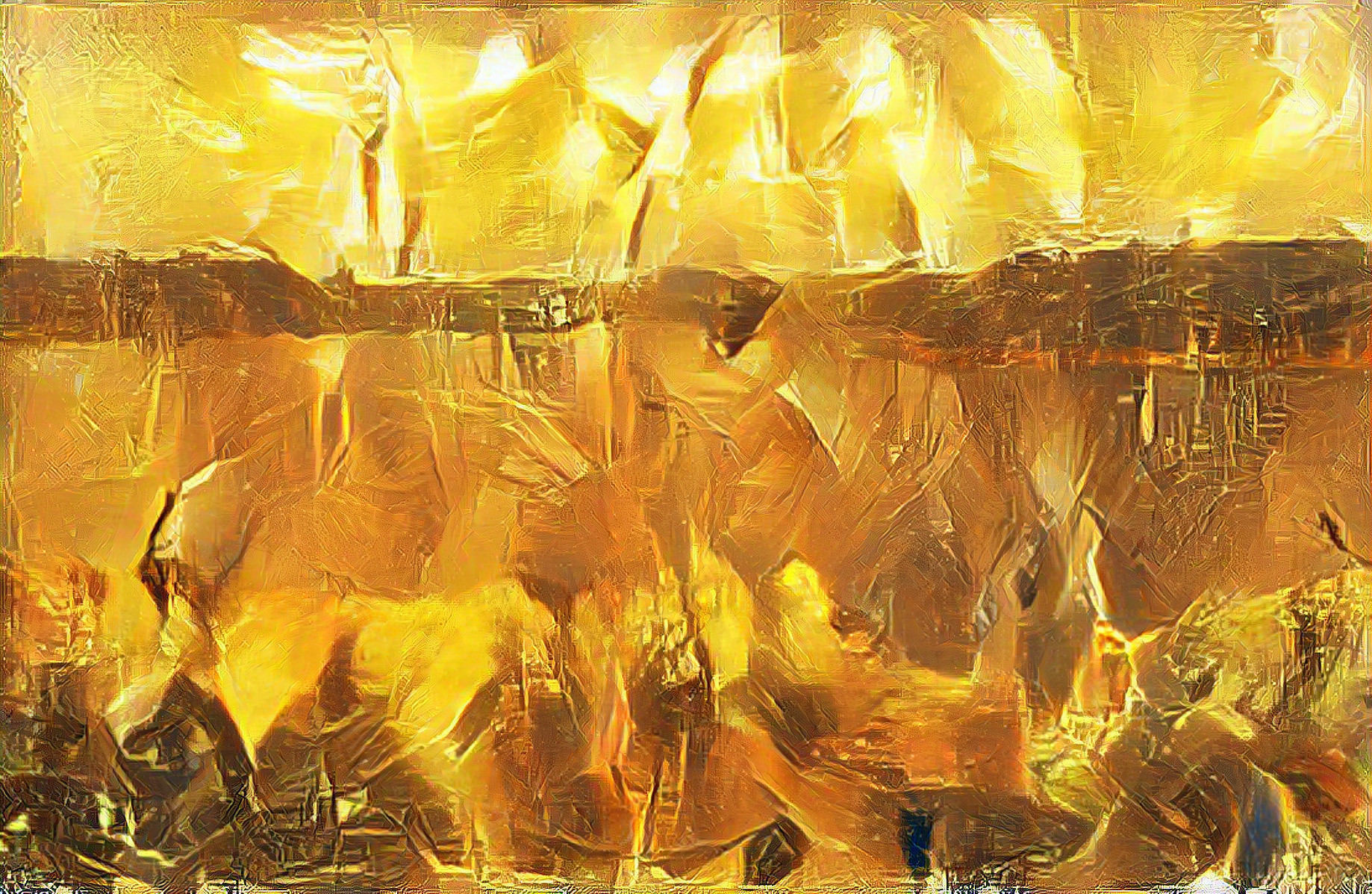 With 70 unique voters the February 2022 LCP winner was Metaverse Lair! More than 7.1 Million LOR was committed, which in turn created more than 7.1 Million NFTs (LOT). Each comes with ownership in the Lair, passive income via a portion of all MTR mined in the Lair, and future governance access.
We had two Lairs take advantage of the runners up option.
Texas Lair with 30 unique voters and 942.5K LOR, which in turn created more than 942.5K NFTs (LOT).
Airdrops Lair with 61 unique voters and 4.3M LOR, which in turn created more than 4.3M NFTs (LOT).
March 2022 LCP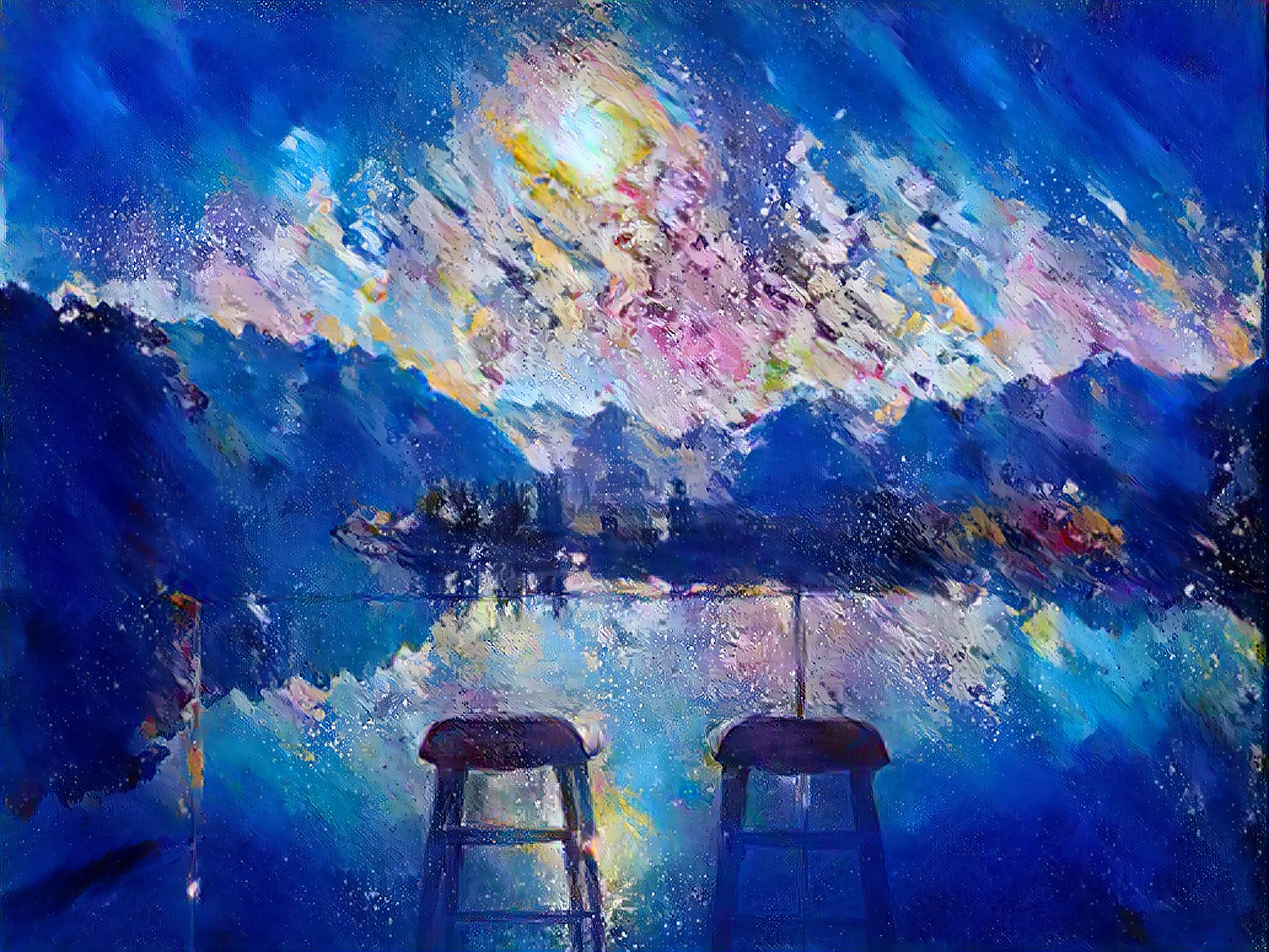 The March 2022 LCP saw two new Lairs created!
Most LOR Committed - With 55 unique voters the winner was Contest Lair! More than 1.75 Million LOR was committed, which in turn created more than 1.75 Million NFTs (LOT).
Most unique voters - With 65 unique voters the winner was Collectibles! More than 1.65 Million LOR was committed, which in turn created more than 1.65 Million NFTs (LOT).
Each comes with ownership in the Lair, passive income via a portion of all MTR mined in the Lair, and future governance access.
World Blockchain Round Table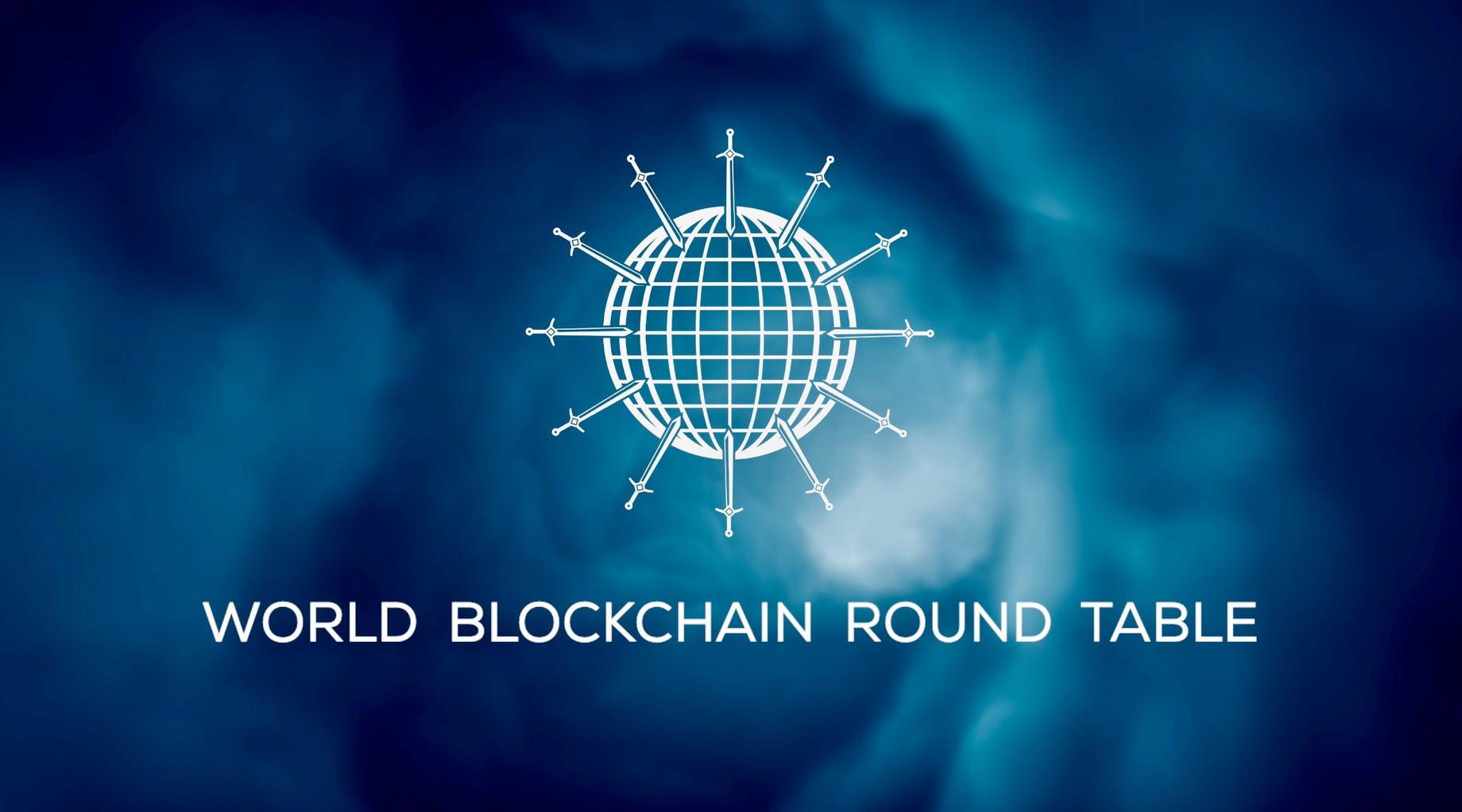 In the first of its kind social community WBRT created over 11K LOT in the first quarter of 2022. All LOT created is based on the number of views the show gets in the first week of airing. The first quarter of 2022 also marked the beginning of the use of Lair Governance to make decisions pertaining to WBRT. Through a process of theme suggestions and voting the following themes were determined by the WBRT community:
January
Request for analysis
CBDCs
Healthcare
Journalism
February
NFT Utility
Interoperability
Mining
Layer 1 Blockchains
March
Blockchain adding to our Quality of Life
Entertainment
Layer 2 zero-knowledge roll up solutions
Decentralized / Blockchain Social Media Platforms
Future NFT use cases
Get caught up on all the shows now!
Merch!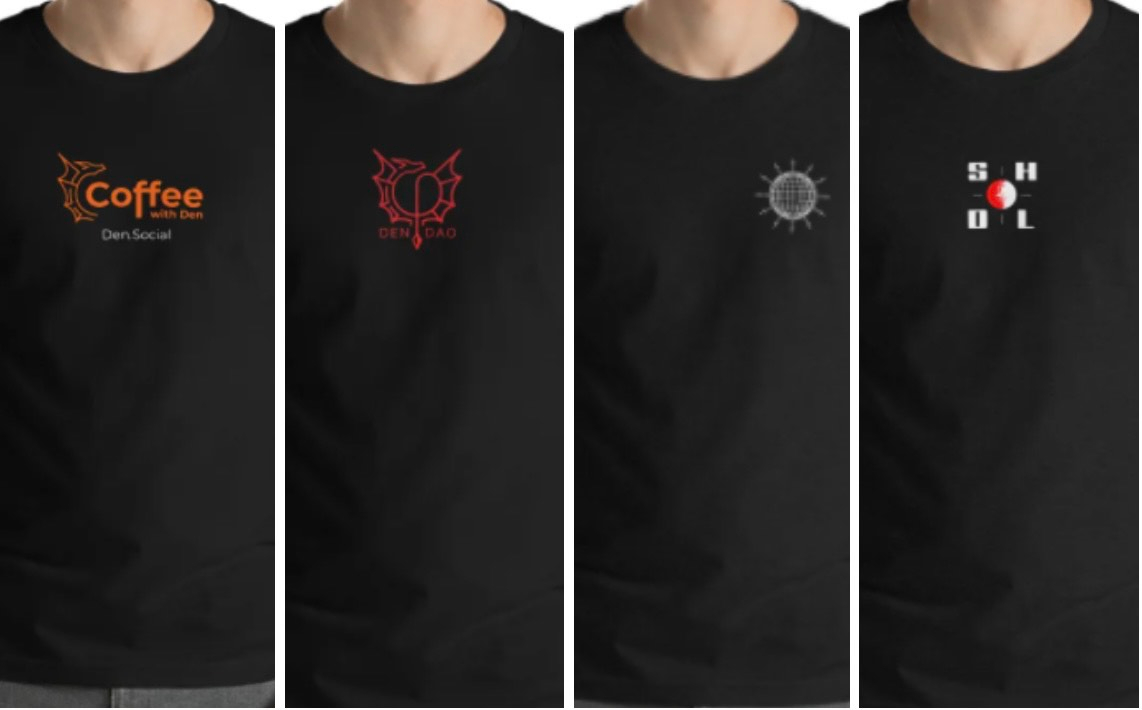 We've added new merch for World Blockchain Round Table, Coffee with Den, Super Happy Dragon Lucky, and DENDAO!
Pop in to see all the designs!
It was a great start to 2022 and even in the current environment we are looking forward to what the next three months will bring. No matter what heads our way Dragonchain will be there ready to help businesses solve their real-world challenges and protect their data.