Dragonchain Awarded Patent For Enterprise Smart Contract Orchestration
Bellevue, WA, March 03, 2021 – Dragonchain is excited to announce we have been awarded a new patent. The Enterprise Smart Contract Orchestration patent was published by the United States Patent and Trademark Office (USPTO) on February 16th 2021.
Enterprise Smart Contract Orchestration uses a RESTful architecture modeled into a smart contract platform which is a pivotal piece for businesses to organize and manage their business processes. The product records transaction states into and out of every smart contract or ledger action, and allows the orchestration of a full and real business process into a smart contract workflow.
"By using...state variables that trigger execution in a blockchain or similar controlled environment…cascading processes can be incrementally and reversibly automated without any necessity for coordination and without compromising security." - US10922309
Dragonchain's smart contracts are unique in that they can be written in any executable code and are all deployed to their own Docker containers for enterprise scalability. The inclusion of this patented technology to our smart contract system adds even more flexibility for businesses to add or swap steps in a complex business process without affecting the entirety of the process, saving time, money, and developer resources.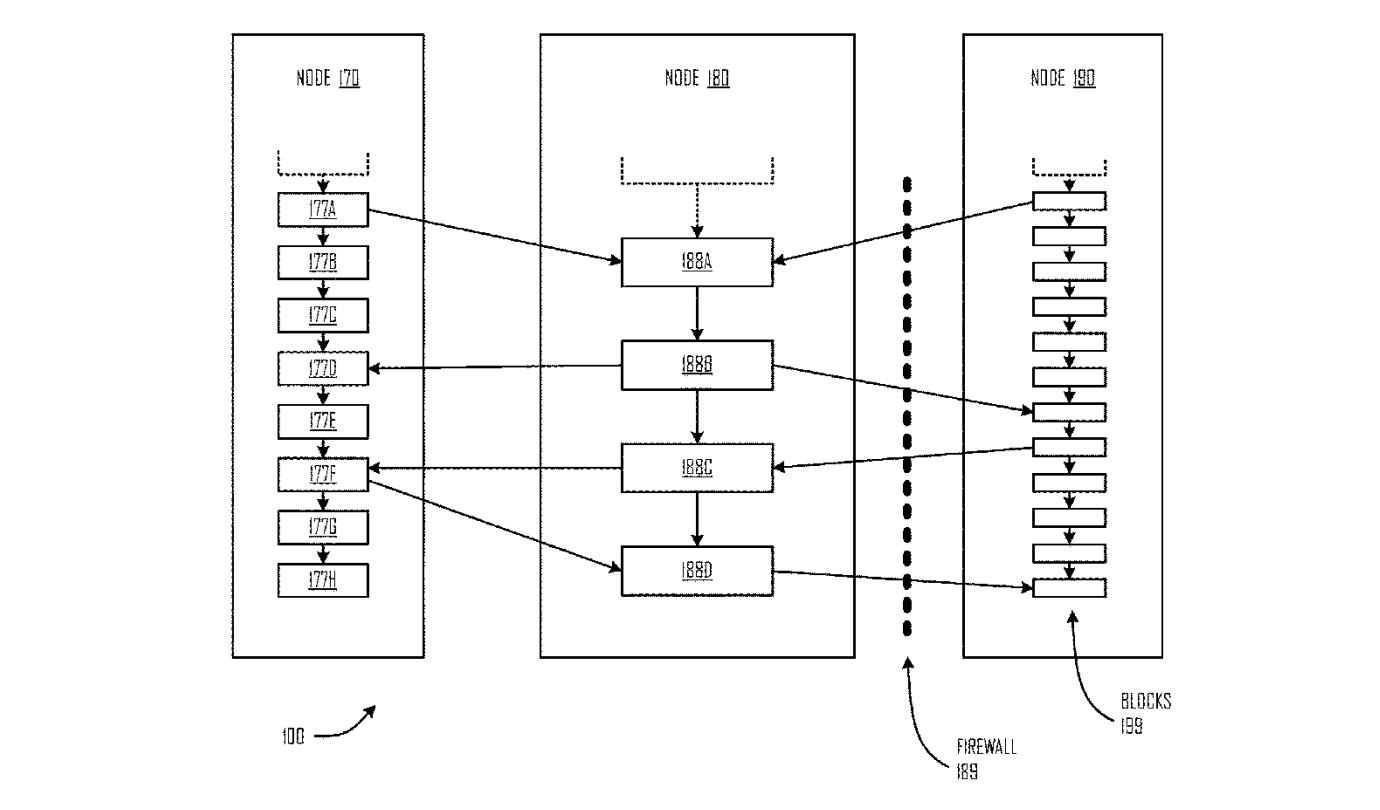 As an example, if a business has already certified an entire multi-step smart contract orchestration, and now is presented with a requirement to add a step at any point in that business process, the product will allow the business to certify only the changes to the process.
"We've basically modeled RESTful architecture -- the architecture of the Internet -- to blockchain and smart contracts. The fact that we can do this is amazing, and has never been done before, bringing powerful capabilities to all Dragonchain customers." - Joe Roets, Architect, Founder and Chief Executive Officer of Dragonchain
Current Dragonchain Patents:
Patented interoperability technology - US Patent US10666426B2
Patented scaling technology - US Patent US10565386B2
Patented enterprise smart contract orchestration - US Patent US10922309
About Dragonchain:
Dragonchain is America's Blockchain, simplifying the secure integration of real business applications and data on a blockchain. The blockchain platform provides features such as quantum protection of business data and operations, multi-currency support, and fast RESTful API integrations with any blockchain or legacy system. Dragonchain was originally developed at Disney's Seattle office as the Disney Private Blockchain Platform in 2014, and open sourced in 2016.
Contact us today to discuss the ways in which your business can harness this next gen blockchain technology.