Blockchain Implementation Considered Critical for 53% of Enterprises
Today Deloitte's 2019 Global Blockchain Survey was published. Between February 8 and March 4 2019, the survey polled 1,386 senior executives at companies with at least US$100 million in annual revenue. 31 emerging blockchain disrupters with less than US$50 million in annual revenue were also part of this survey.
Before diving in to the statistics collected by the survey, let's have a look at some of the most important observations made by the Deloitte researchers. The most concrete is that overall confidence in blockchain is growing in proportion to the general understanding of the technology and its potential . Rather than exploring if blockchain really works, the focus lies more than ever on how to make it work inside your organization and ecosystem.
According to the report, blockchain adoption is now reaching a turning point. While fintech remains a blockchain leader, more organizations in more sectors are actively researching and implementing blockchain applications and initiatives. Industries include anything technology related, but also media, life sciences, healthcare, and governments.
Blockchain as a critical priority for companies
53% of respondents acknowledge that blockchain technology has already become a critical priority for their organizations, which is a 10% increase compared to last year's report. 83% of the surveyed executives report seeing compelling use cases for blockchain, which is an improvement on the already substantial 74% from last year. The maturity of blockchain plays a big role in this perception, and has led to respondents to not only see a greater amount, but also a greater diversity of advantages. In the eyes of many executives and decision-makers, blockchain is now more than just a buzzword or a technology with hypothetical advantages.
Even though the climate surrounding blockchain is improving, only 23% of the surveyed companies have deployed a blockchain initiative and 43% still see blockchain as overhyped- an increase from the 39% from last year. As the collective understanding of blockchain's abilities and drawbacks increases with the introduction of new solutions, it continues to gain traction and acceptance in a greater variety of industries.
The greatest barriers for organizations to explore blockchain technology
A question in the survey explored the barriers in the way of increasing the adoption. And also the scale of blockchain projects implementations, or proof of concepts. Only 8% of respondents reported having no barrier at all and 3% of respondents were not sure. For 17% of organizations, blockchain implementation is not identified as a business priority. What is interesting is that all other barriers range between 20% and 30%. Respondents were able to submit more than one answer, which makes it likely that organizations face multiple barriers, rather than just one. The following is a breakdown of the different responses and some of their likely causes:
Regulatory issues, 30%
Potential security threats, 29%
Lack of in-house capabilities, including skills and understanding, 28%. A total of 54% of companies prefer to develop in-house blockchain skills with in-house courses. Recruiting and online training is popular as well with 52% and 51% of respondents. Blockchain consulting from external trainers is done by 49% of respondents as well, to establish in-house expertise on these new technologies and cryptocurrencies.
Uncertain return of investments, 28%.
Concerns over sensitivity of competitive information, 25%
Lack of a compelling application in the technology, 23%.
The technology is unproven, 20%.
Not currently identified as a business priority, 17%.
No barrier, 8%.
Not sure/other, 3%.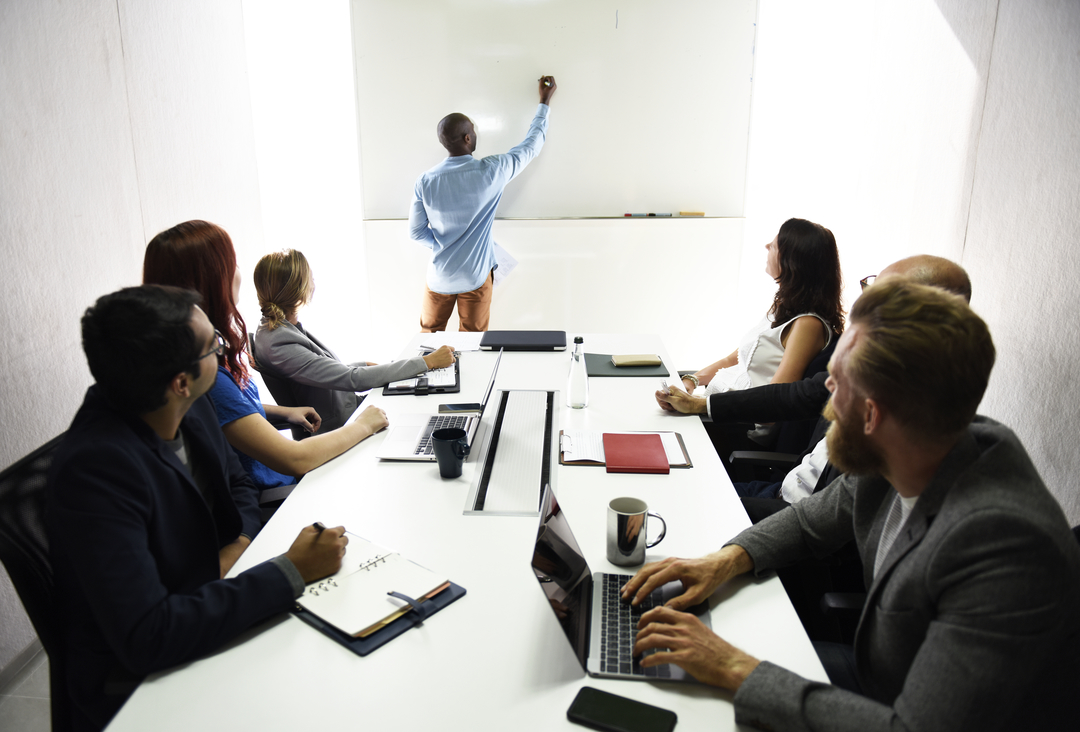 Blockchain use cases and return on investment
The use cases for blockchain are endless, but the survey asked respondents to define the projects they are working on through a few preset categories. Data validation, data access/sharing and identity protection are currently the top three of use cases that organizations are actively working on. Payments and digital currencies complete the top 5 most prominent use cases in this research survey. Other use cases include track and trace, certification, tokenization of equity and assets, time stamping and record reconciliation.
The identity use case fits perfect in Dragonchain's projected demand for Dragon Factor, our decentralized authentication, identity and data access management solution. It allows users to own their data and control who has access to it. Dragon Factor incorporates risk-based determinants from third parties to provide additional information to make decisions.
It also gives users increased control and ownership over their data, as well as a GDPR-compliant blockchain solution that doesn't expose personal identifiable information. Dragon Factor's use of trusted third parties enables verification of all an individual's information on a single app.
Dragon Factor also allows users to monetize identity services, authenticate or provide an identity service, all while protecting personal information from tacking. Partners eliminate liabilities such as the retention of PII, sensitive, or regulated identity information.
To measure results, most organizations look at the efficiency of processes, followed by cost savings and risk reduction. Time savings, revenue generation and new business models are also used as a means of measurement by over 40% of the surveyed companies. An interesting detail is that 47% of survey respondents anticipate a verifiable return on investment in one to three years of implementing a blockchain solution.
How Dragonchain's hybrid blockchain platform can accelerate implementation
Not encompassed in the survey was the current state, understanding and implementation of a hybrid blockchain model. The survey clearly shows the market does not settle on any one type of architecture or approach. Private, permissioned, public blockchains, and consortium blockchains are all being widely used. Which is compounded with the integration of multiple chains or a blockchain network, quite surprisingly at 43% already. At Dragonchain we solve many of the barriers to entry for blockchain technology, including ease of implementation, compliance with GDPR and in-house skills. Just as importantly, our hybrid approach allows you to have the best of both private and public chains. You'll also be able to interoperate between the different blockchains you already use, or plan to use in the future. With consortium blockchains widely used, interoperability between them can only benefit all stakeholders involved. While this survey is clearing the way for more acceptance, development and real-world deployment of blockchain and decentralized applications. It also shows that education remains one of the key points to further accelerate and innovate even more in this emerging industry.
Explore our platform and technology innovations today, or try our blockchain solutions for free before committing to a plan.
We thank the authors of Deloitte's 2019 Global Blockchain Survey, Linda Pawczuk, Rob Massey and Jonathan Holdowsky for their research. Other valuable contributions were made by Chris Brodersen, Claudina Castro Tanco, Jennie Chang, Langdon Cook, Tim Davis, Anthony Day, Wendy Henry, Cillian Leonowicz, Carmen Levy, Raul Miyazaki, Tracey Parry, Amy Pugh, David Schatsky, Antonio Senatore, Paul Sin, Brenna Sniderman, Chuck Stern, Peter Taylor, Glen Tillman, and Hagai Zachor. Dragonchain has no affiliation with or involvement in this survey.