About Dragonchain
Proudly U.S.-based, Dragonchain is a technology leader in the blockchain space, with security and scalability at the forefront of our operations. We help companies break into blockchain faster, without existing IT infrastructure changes. As a software-as-a-service (SaaS) provider built by seasoned technologists, we architected Dragonchain to handle enterprise needs.
Our Mission
Empower users with the potential of blockchain through our accessible, flexible, and secure platform. Dragonchain is shaping the future of this emerging technology and pushing the world to reimagine what is possible.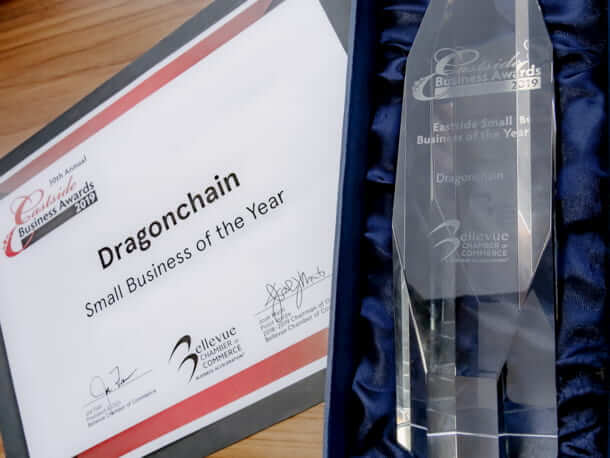 Community Recognition
Recognized as Eastside Small Business of the Year 2019 by the Bellevue Chamber of Commerce
Received Tech Impact Awards, Gold Winner of Blockchain Category by the Seattle Business Magazine
Meet Our Founder
Joe Roets is the Architect, Founder, and Chief Executive Officer of Dragonchain. He has over 20 years of experience in software architecture, focused primarily on security and scalability. He has created and led multiple technology startups, beginning in the mid-1990s. Joe is a visionary and thought leader in blockchain technology having led or contributed to projects in the space since 2010 at companies such as Overstock, Coinbase, Symbiont, and The Walt Disney Company.